This media player is available on Apple's website. In its most basic form, this is a video organizer that allows you to purchase music, television series, films, and apps from the iTunes store.
This is also compatible with Windows Vista, Windows 8, and other operating systems. If you have an Apple device, you should surely have this program because it is the only way to officially transfer files between devices.
This is a free and widely used media player for the Windows operating system. Almost every feature that one would expect is included in this player. It does not, however, have an intuitive or inviting user interface, nor does it appear to be particularly clean.
ACG Player is one of many remarkable applications available in the Windows Store, and it is one of them. This underappreciated media player is an excellent solution for individuals who utilize a Windows 10 laptop or tablet with a touchscreen interface. ACG Player is compatible with every popular video format, and the barebones interface makes it possible to run ACG Player smoothly even on a low-speed PC.
ACG Player is the best media player for Windows 10 thanks to features such as gesture customizations, music visualization art effects, different window modes, customizable UI buttons, playlist management, and many other useful features.
This is a visually appealing organizer, torrent downloader, and video downloader for the Windows operating system. If you want to download videos and torrent files from the internet, this software will allow you to do so by scanning your computer or any specific folder.
This free software will assist you in organizing your computer's films, music, audiobooks, and podcasts, as well as other media files. In addition, you may use it to sync data across your iPhone, iPad, and Android mobile devices, and your computer. MediaMonkey is the next media player on the list to be discussed.
This dependable media player also functions as a media manager, allowing you to organize and manage your local and cloud-based media files. MediaMonkey allows you to convert between different file types and even share them via DLNA. MediaMonkey, like the other media players on this list, is capable of playing virtually every mainstream media format. MediaMonkey even allows users to visualize music with trance-like effects that are funky and groovy.
This software has many features, like automated media importing, automatic media library, adding metadata from the Internet, and also downloading MP3 files. You can download this software at no cost on any Windows computer.
The Media Player is a multi-purpose video player that can play practically any video format with relative simplicity. With its user-friendly interface, advanced capabilities, and the fact that it is completely free. The GOM Player is one of the few media players that can play damaged videos and media files that have only been partially downloaded.
The GOM Player offers a clean and uncluttered user interface, and the playback controls are also quite good. Subtitles for practically every major movie are available through this media player. As for the negative aspects, some users may be irritated by the random commercials that appear on the GOM Player.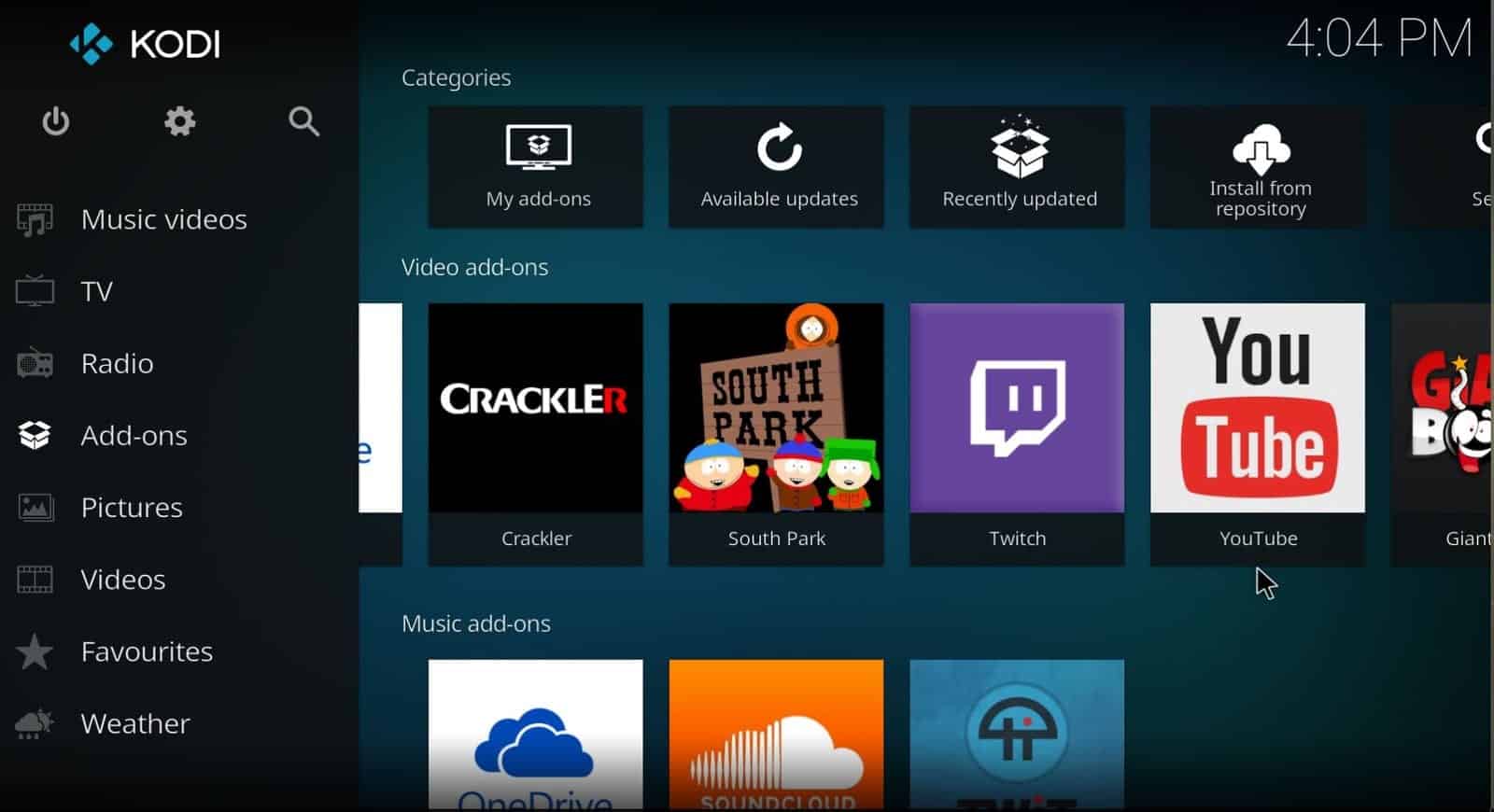 Kodi is the final and most widely used open-source media player on this list. It is also one of the most popular. Kodi allows you to stream information from a variety of sources, both locally and over the internet. Besides supporting every digital media type, Kodi also offers a user interface that has been extensively developed.
Kodi's functionality is greatly enhanced by the addition of add-ons. Kodi is available as a native application for the Android, Linux, Mac OS X, iOS, and Windows operating systems, among other platforms.
It also allows users to install third-party plugins, which may provide access to content that is freely available on the official content provider website if the plugin is approved by the content provider.
This is a visually appealing media player for Windows users that you can download for free. This software also contains a plethora of interesting features as well as a user-friendly interface. Many people, however, have complained that this program is not very stable.
The black edition version has more features and is more difficult to use than the white edition version. Having said that, it is the best media player for Windows 10 because of its features, such as support for every mainstream format, video capture, and subtitle downloads.
The VLC Media Player is the first and, in many ways, the most widely used media player on the market today. This free and open-source video player is capable of playing virtually any audio or video format. The interface of VLC Media Player is straightforward, and the program's ability to change video effects is outstanding.
Skins and plugins are two techniques for enhancing the functionality of the VLC Media Player (VideoLAN Client). Any version of Windows, from Windows XP Service Pack 3 to Windows 10, can be used to install this video player for PC.
The VLC Media Player provides great playback controls as well as the best level of stability when playing numerous videos at the same time. All of these useful characteristics combine to make VLC the best media player for Windows 10.
This is yet another free video player that includes an online media streamer, media downloads, and media applications from the Real Networks family of companies. You can use this player to watch web videos as well as other videos stored on your computer. You can also obtain it by downloading it from the web.
BSplayer is a media player that supports a wide range of file formats (AVI, MPG, ASF, WMV, WAV, mp3) and is particularly well-suited for video and DIVX playing. ACG Player is the best media player for Windows 10 because of its many useful features, which include gesture customizations, music visualization art effects, different window modes, customizable UI buttons, playlist management, and many other useful features.
Highly developed visual effects, as well as plug-in architecture, are included in this multi-format audio player. The Home Version has everything that a casual user may possibly need. Furthermore, it is lightweight and consumes relatively little energy and materials. You can even use this best media player to convert an old computer into a media consumption device by installing it on it.
AIMP is a free audio player that supports a huge range of audio formats and playlists, among other things. Multiple playlists can be used simultaneously, and bookmarks can be stored in the program's memory.
This is my personal opinion piece on the 15 best media players for Windows, but you can also assist me in making my list better by providing suggestions and criticism regarding this list. Thank you for reading this article.
There are several features in this player, including an iPod connection and a music collector with unique tag approaches. There are a variety of duties that this player can perform beautifully, as well as a number of intriguing features.
From Windows XP to Windows 10, this best media player may be installed on virtually every version of Windows. In general, it's a feature-rich media player that does its job well enough.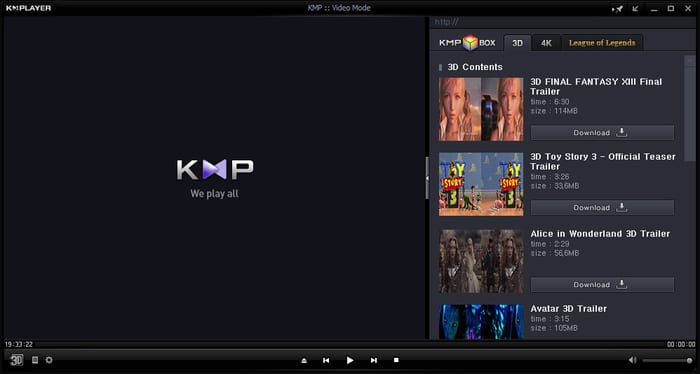 KMPlayer is the next well-regarded and dependable media player on our shortlist. This media player is compatible with virtually every popular music and video format. Additionally, users have the option of including external codecs.
KMPlayer is the best media player that is available for Windows, macOS, Android, and iOS. It is possible to grab screenshots while viewing videos and save them as jpg files by using the video capture tool. KMPlayer is also capable of playing high-resolution video files, such as 4K and UHD, on a variety of devices.
KMPlayer, as the last feature, provides a variety of audio and video effects that can be used to personalize and enhance the overall viewing experience.
CONCLUSION
So there you have it: some of the best media players for Windows 10 are absolutely free to download and install. You can select any one of these options based on your personal preference.
Please feel free to add any more personal recommendations for the best media player for Windows in the comments section of this article.