Discord bots are essential for the smooth operation of a Discord server. Discord bots can be used to automate moderation tasks as well as to add music, polls, games, giveaways, and other features to a channel.
However, simply searching the internet for "Discord bots" yields millions of results, which will not be a pleasant experience to sift through for the time being. Even websites that compile Discord bot lists that can be daunting — especially if you have no idea what you want to include in your Discord server in the first place.
You're in luck because you came across this article. The following is a list of 20 of our favourite Discord bots that you can use to boost your Discord server and make it a more exciting, colourful environment that your members will enjoy.
Before we go into the bots, let's talk about what Discord bots are and how they work.
20 Discord Bots That Will Keep Your Server:
What Are Discord Bots?
Discord bots are artificial intelligence-driven applications that can assist you with automating chores on your Discord server. You can use them to regulate your server, welcome new members, or even ban those who are causing a negative environment for everyone else. They make it much easier to establish an engaged community.
Besides the ability to employ moderation features, Discord bots allow you and other users to share games, music and memes, as well as other enjoyable, engaging, and amusing content with others.
20 Discord Bots to Upgrade Your Server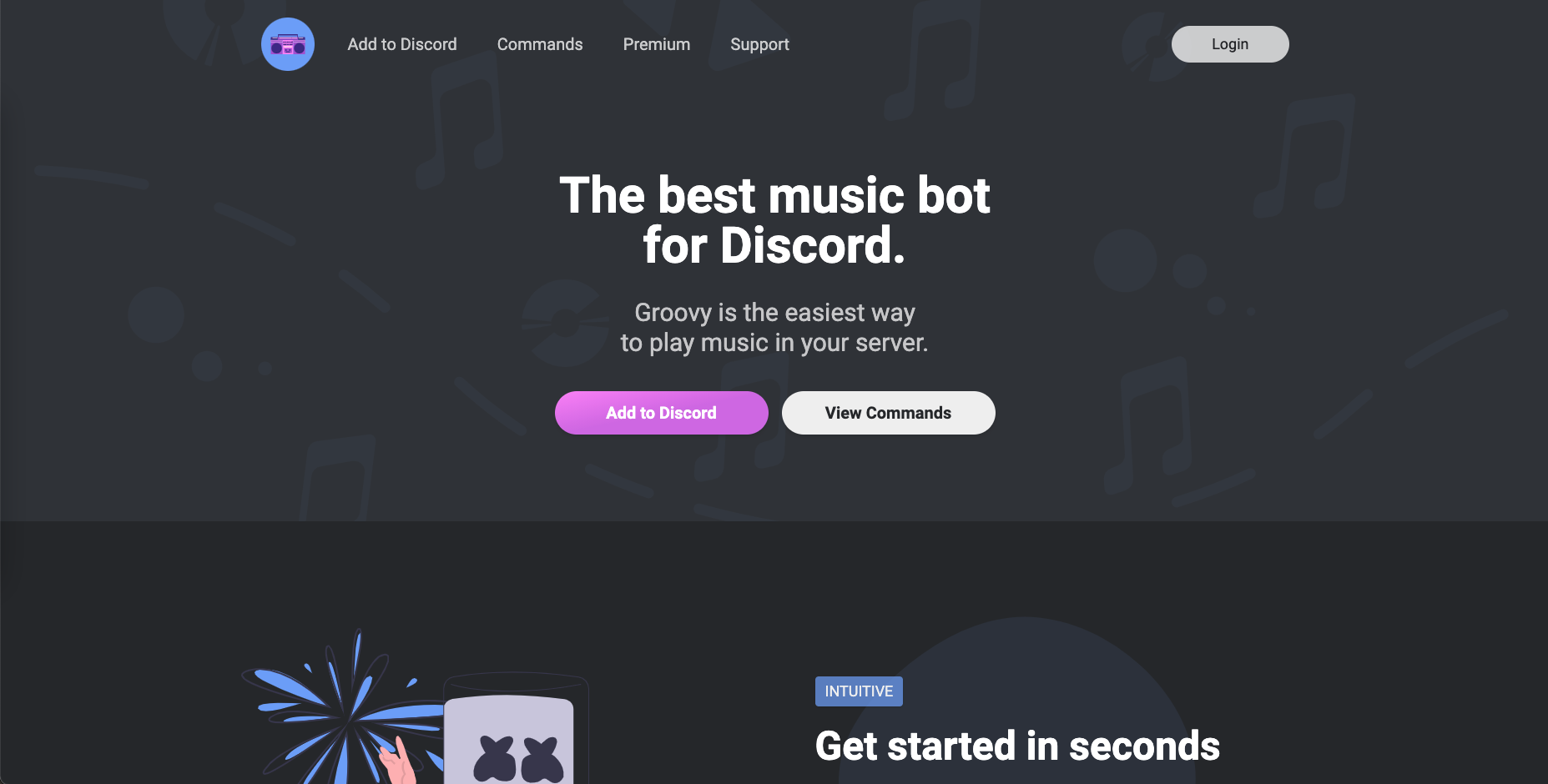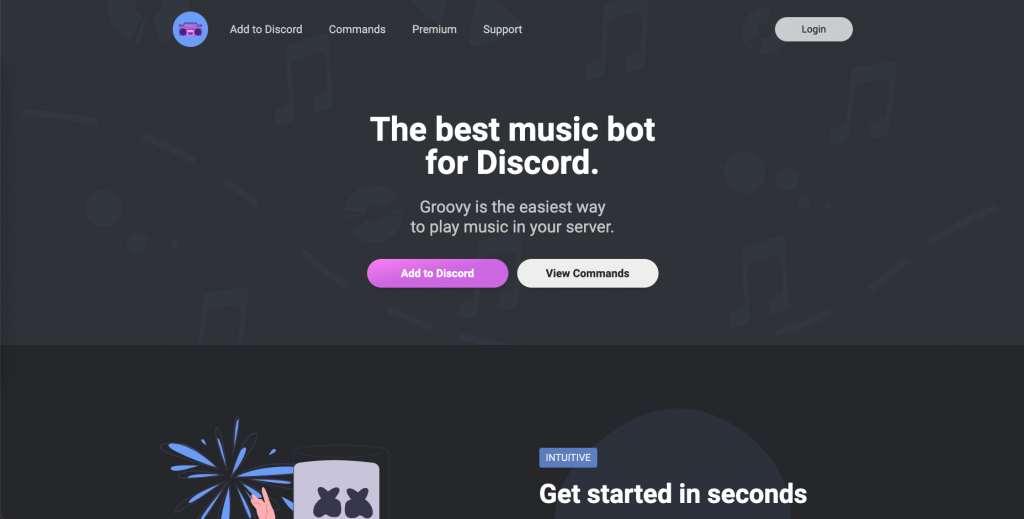 Groovy is one of the more popular music-related Discord bots available. It allows members to play songs by uploading files, linking to websites, or searching for specific songs on the internet. Groovy, like the other music-related Discord bots we've discussed, allows you to establish a queue in which you may skip songs, shuffle them, loop them, and delete the queue, among other things. In addition, you can check up song lyrics.
Pricing
Groovy can be added to your Discord server for free, or you can upgrade to have access to more features for $3.99 per month or $39.99 per year.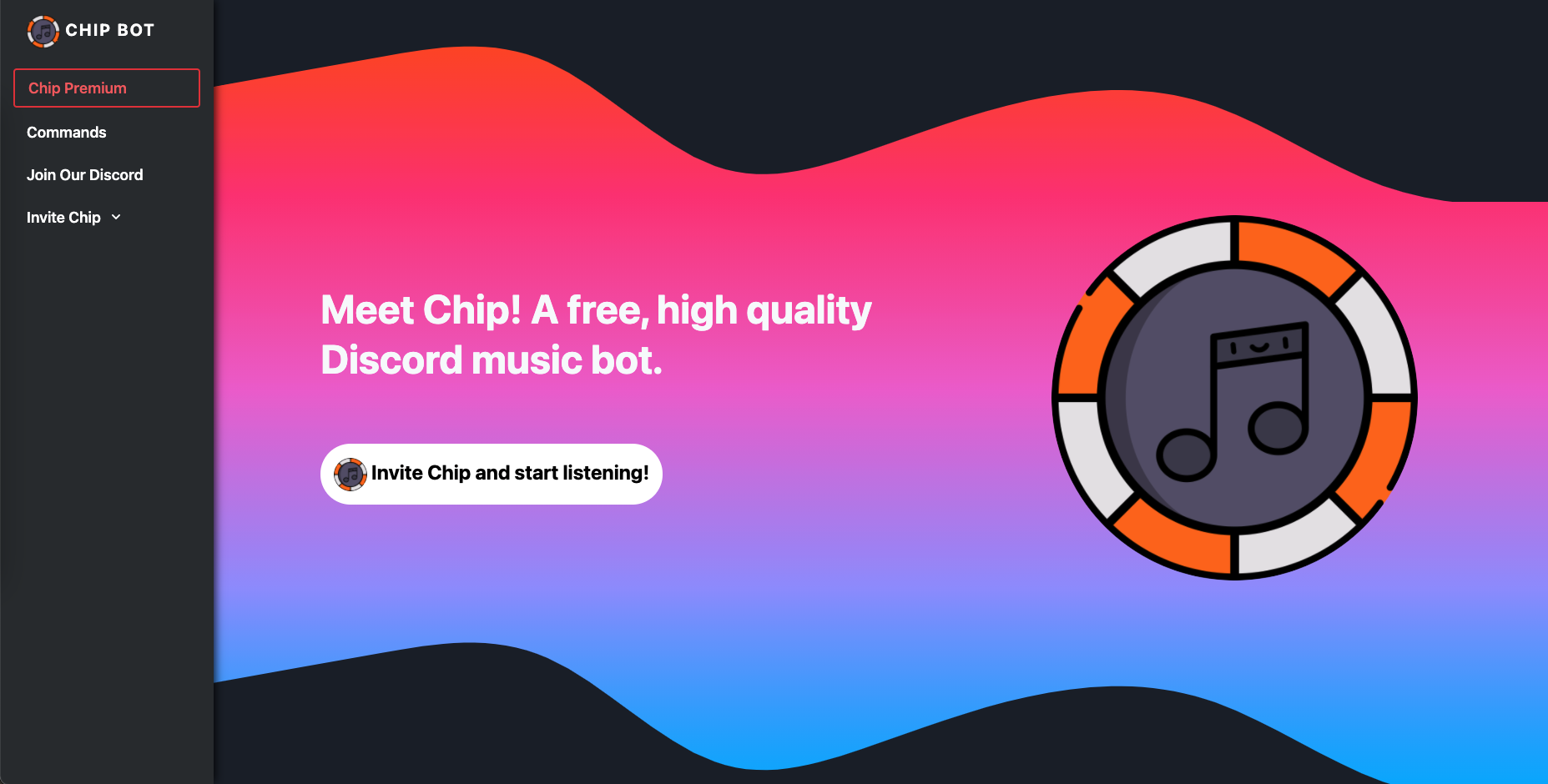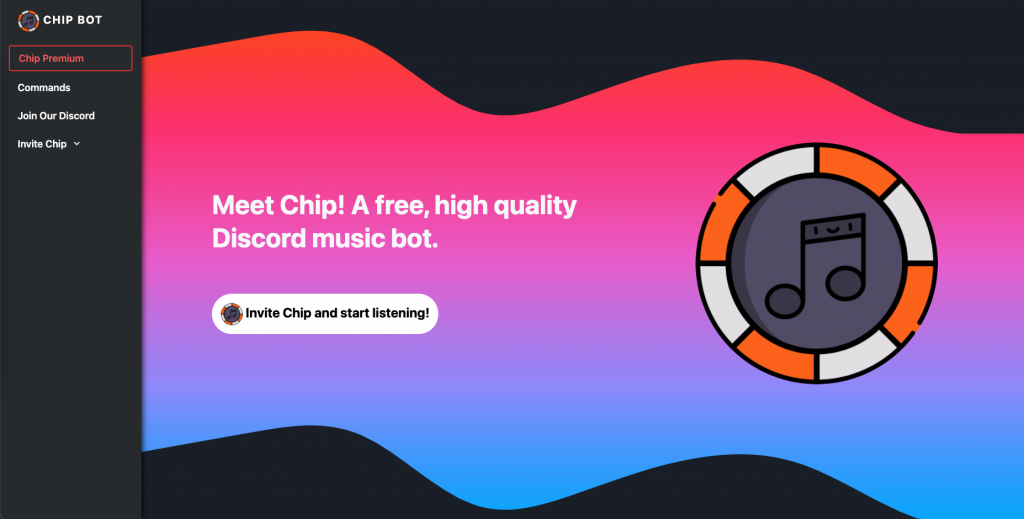 Chip is a free music bot for the Discord communication platform. You can allow members of your Discord server to play songs from many sources, including Twitch, Bandcamp, YouTube, Mixer, Vimeo, and SoundCloud.
The Chip also allows users to make playlists, shuffle, skip, move, replay, and loop tracks, as well as display the lyrics for each song they are listening to. Free audio controls, such as a vocal, treble, and bass boost, as well as an audio equalizer, are included with the bot as well.
Pricing
Chip offers a free plan and relies on Patreon to fund paid plans for his customers. You can pick between three different degrees of assistance:
Contributor: $3/month
User Premium: $5/month
Server Premium: $12.50/month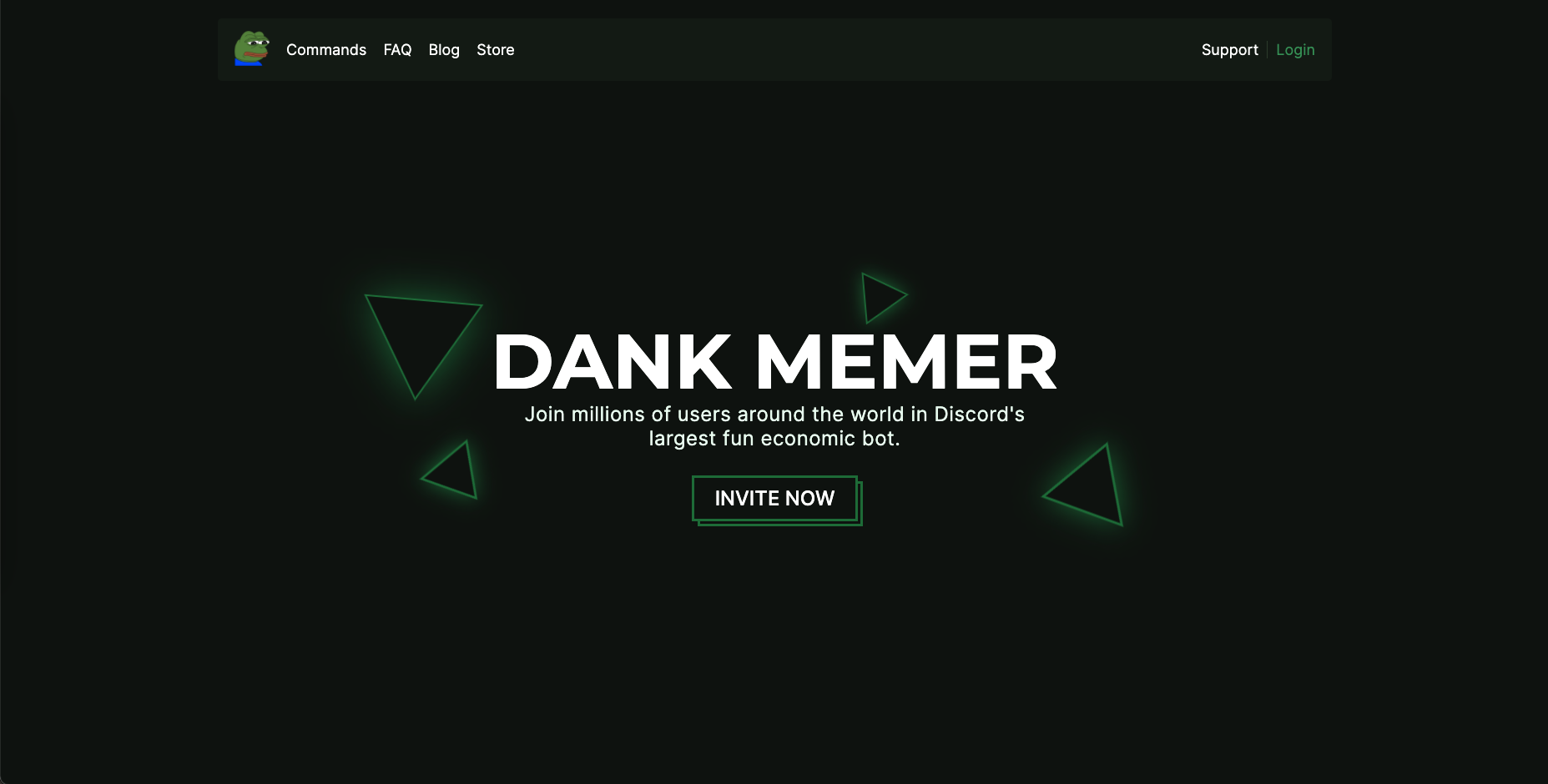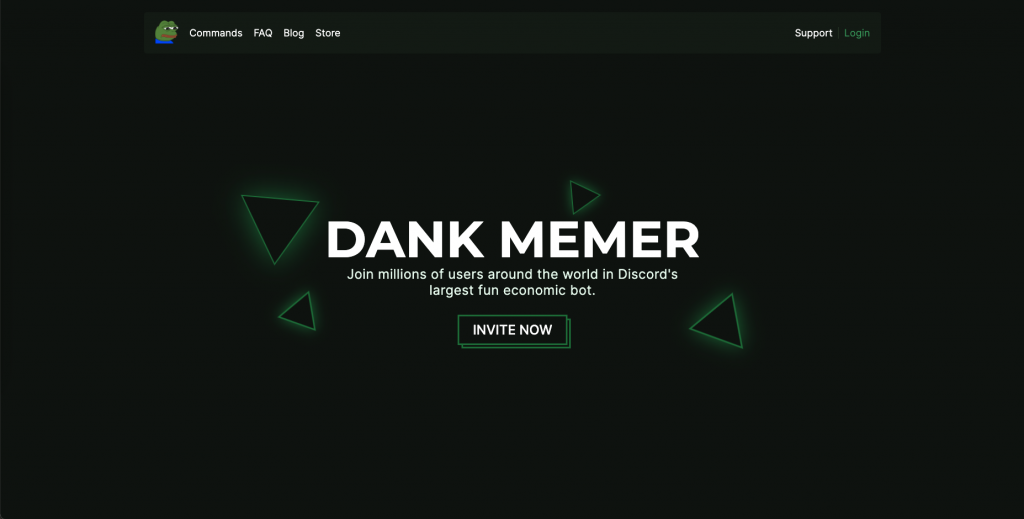 Dank Memer is the Discord bot for you if memes are your preferred mode of communication. In addition, you'll receive bot commands that will make it simple to add the right meme or develop your own memes. Dank Memer also includes a monetary component, which allows users to gain coins through various activities, such as gambling, stealing from other users, and so on. The currency can be redeemed in the bot shop for a variety of fun items.
Pricing
Dank Memer is completely free to use, however they provide a number of ways to support them (and gain access to additional features) on their Patreon page:
Dank Patron: $2/month
Mega Meme: $5/month
Meme Supporter: $10/month
MEME SPONSOR: $20/month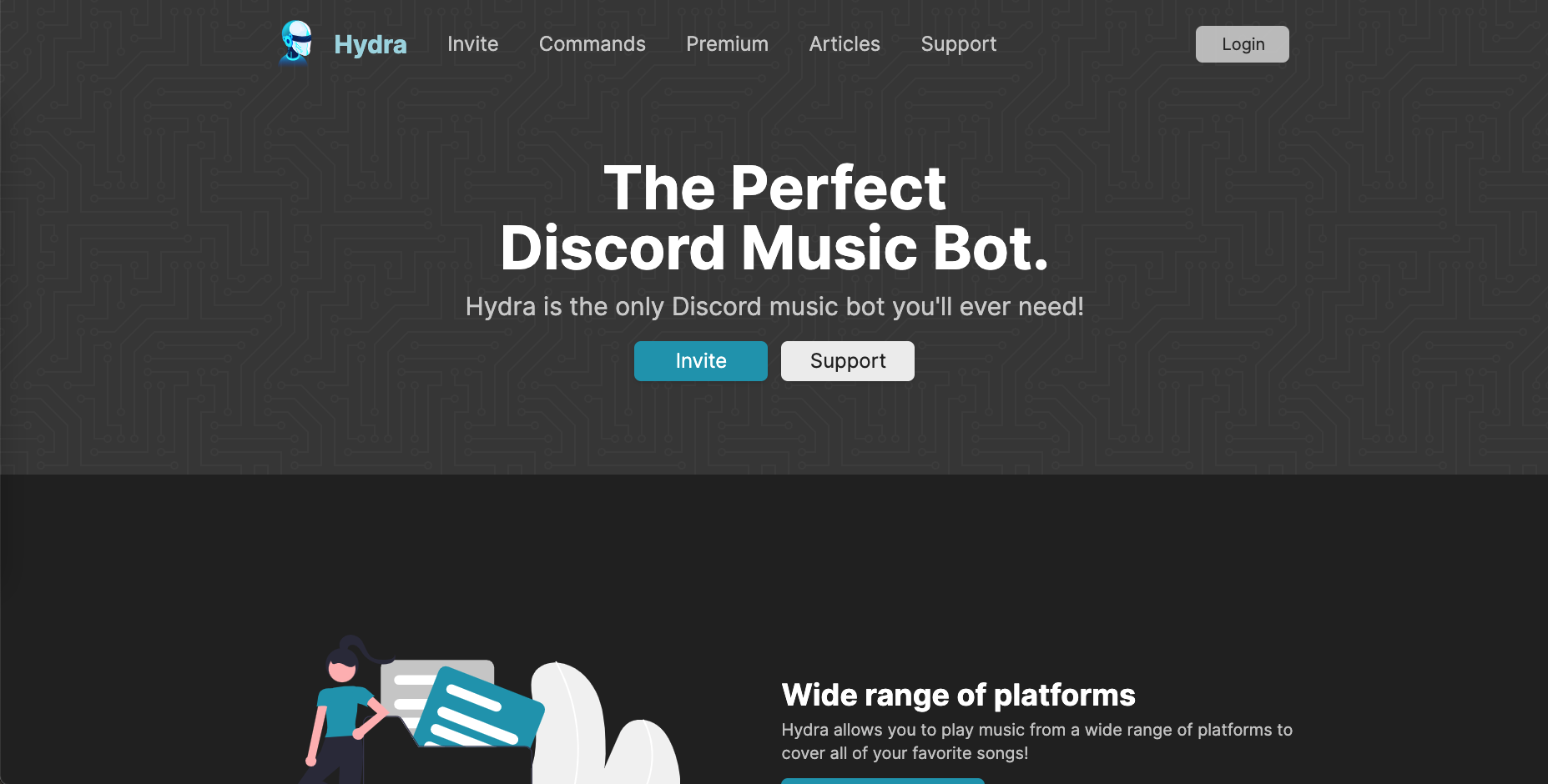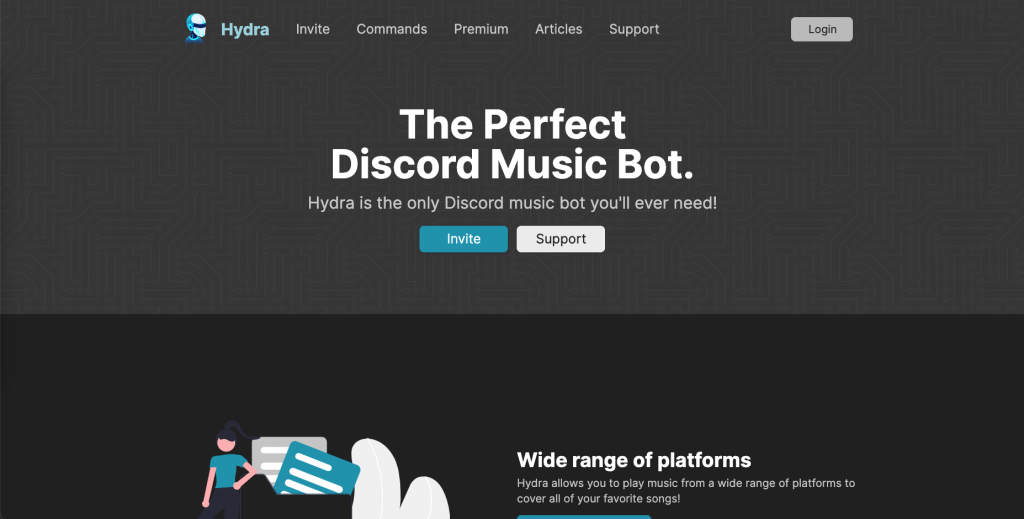 Streaming music from Bandcamp, Spotify, YouTube, Deezer, and Soundcloud is made possible by Hydra, another music-related Discord bot that your members can use to stream music. Much like Chip, Hydra is packed with audio features that allow you to loop, move, rewind, skip, voteskip, and shuffle tracks, amongst other things.
In addition, you can check up lyrics and other music details. To make things easier for administrators, Hydra has a variety of special features that allow you to prevent specific people from using it, modify the bot's language, announce the music that is currently playing, restrict how many times a specific song can be played, and more.
Pricing
Hydra's basic capabilities are available for free, but you may upgrade to more advanced features for $3.99 per month or $39.99 per year for a single server, respectively.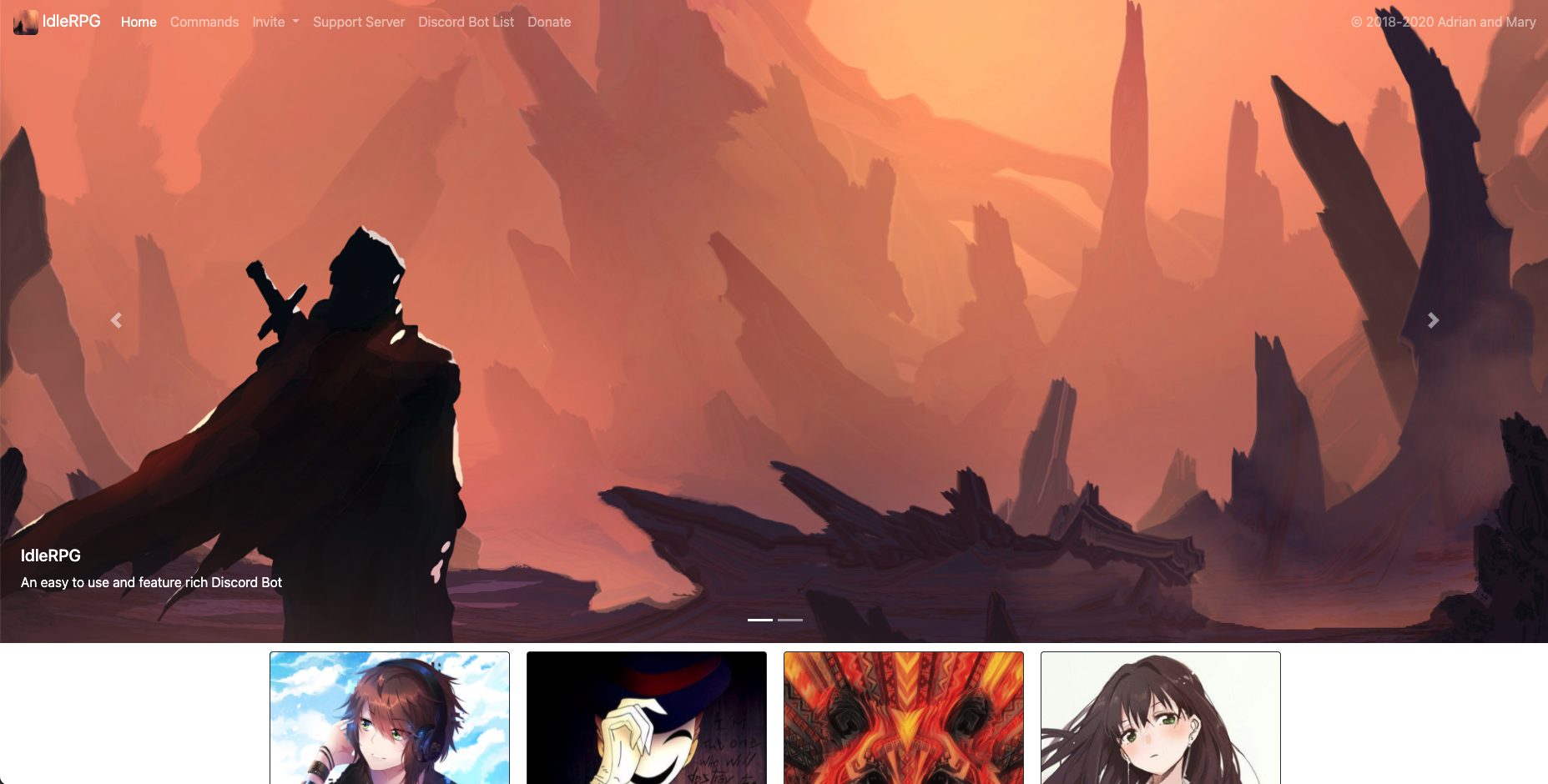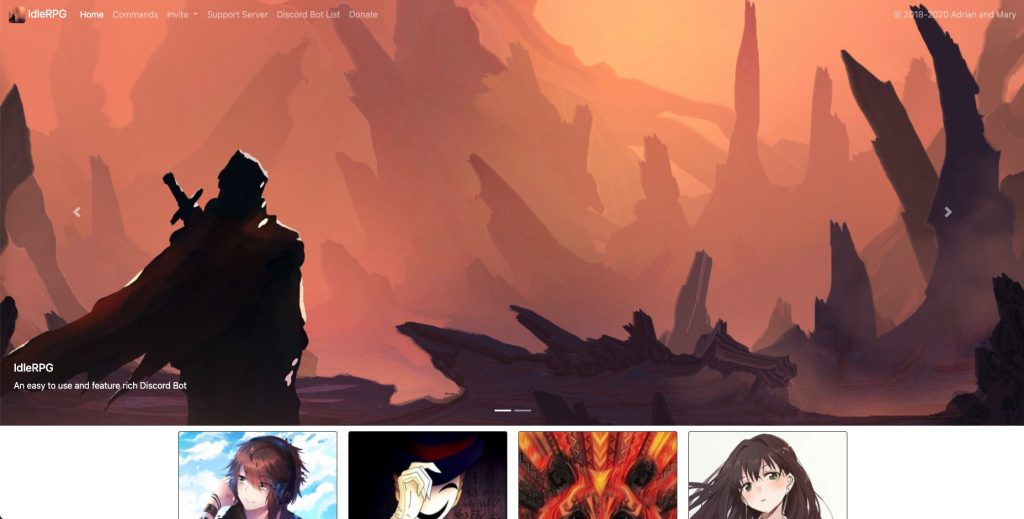 You can use IdleRPG to add a text-based role play game to your Discord server if you want to make it more interactive. Your members will be able to create characters, purchase or exchange game things, battle, participate on missions, join guilds, and do a plethora of other activities. If you've ever wanted to create your own universe and share it with your players, IdleRPG is the game for you.
Pricing
IdleRPG is completely free to use, but you may gain access to in-game rewards by making a donation to the IdleRPG Patreon page.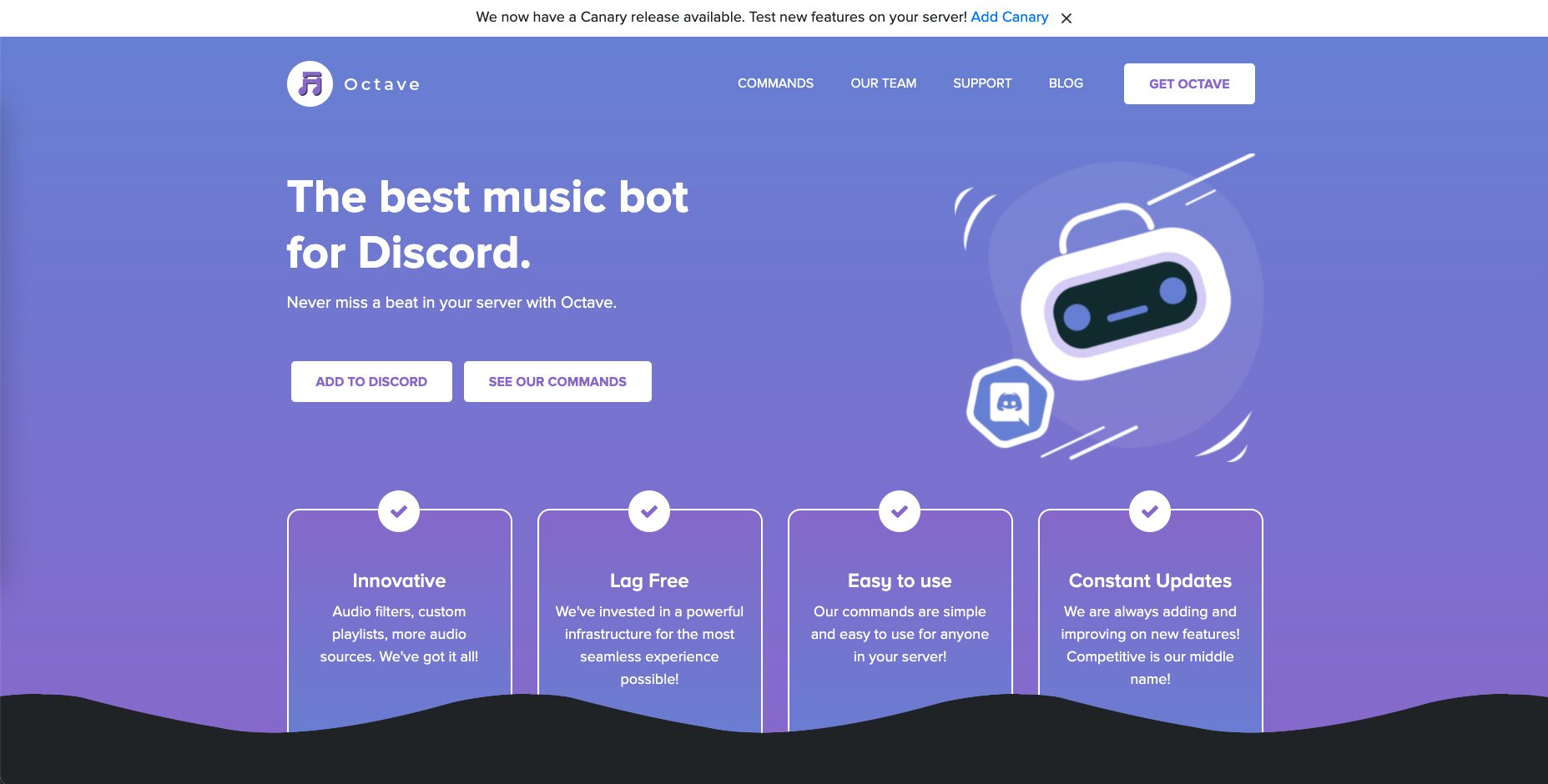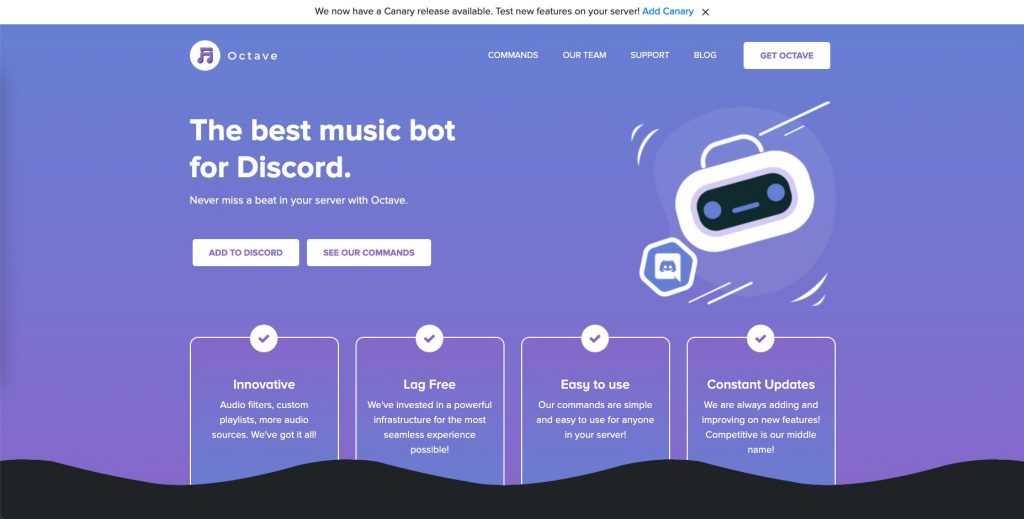 Is it any surprise that music is a major thing on Discord servers? Octave is another popular Discord bot for music that allows you to play tracks from YouTube or Soundcloud without having to leave the channel. You can make playlists, pause, replay, and queue songs, as well as display song lyrics, just like you can with the other Discord bots for music.
Pricing
Octave is free.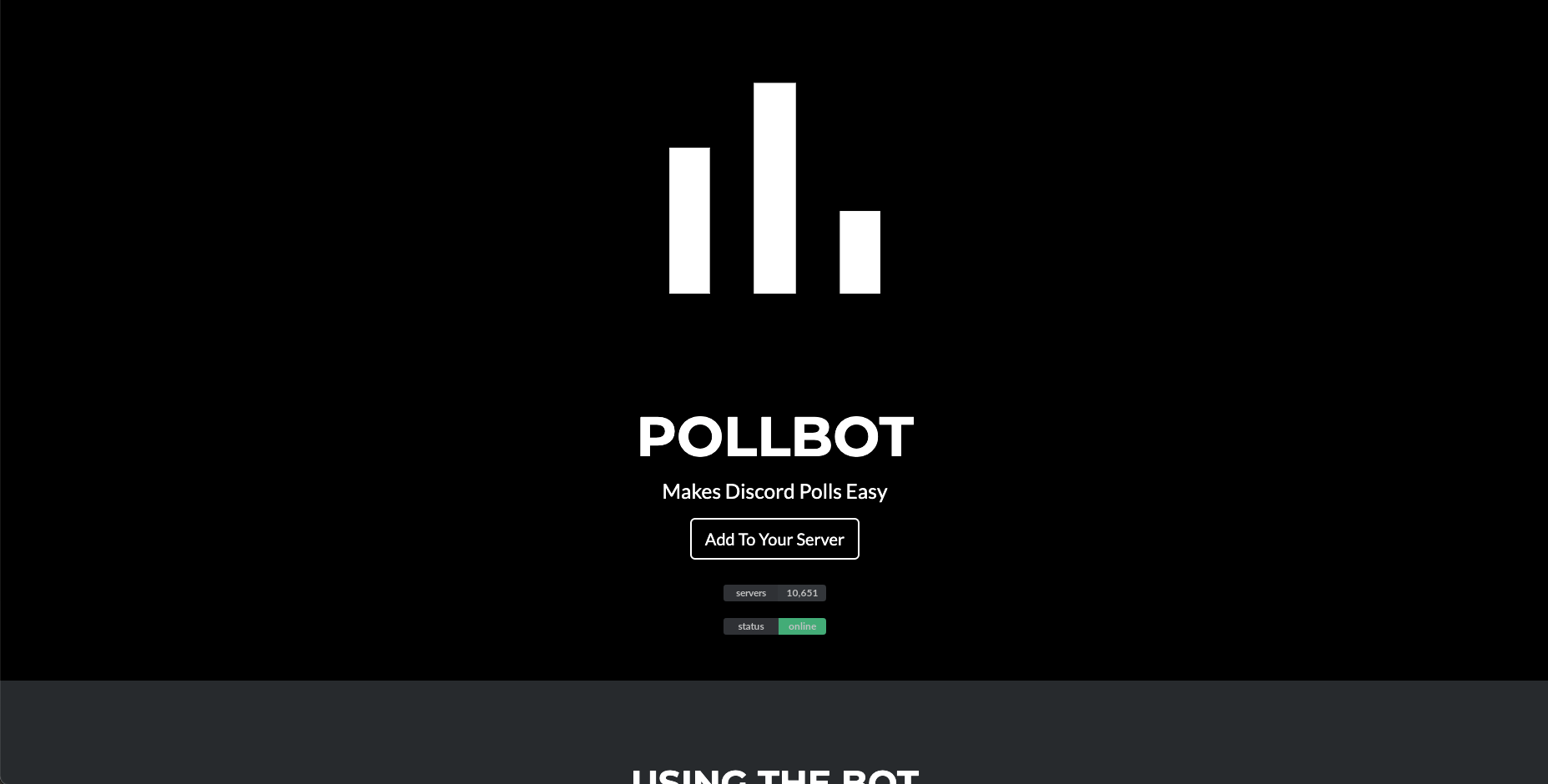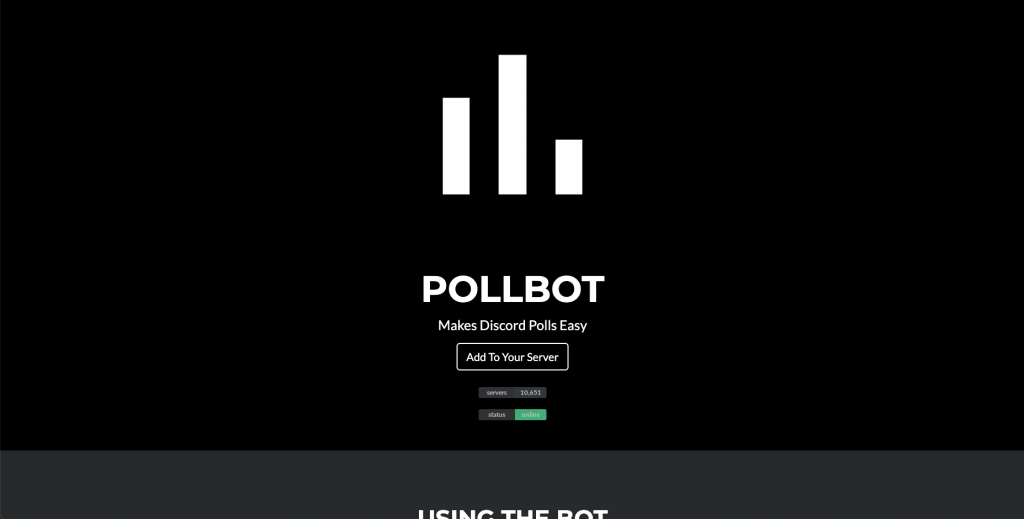 PollBot is a Discord bot that allows you to generate polls on your server. It is available for free. Timed polls, yes/no polls, and polls with bespoke replies are among the poll types that are accessible. Member feedback polls are a wonderful way to gather feedback from your members while also arranging events and gaining insight into what your members want to see from you in the future.
Pricing
PollBot is free — and you can create unlimited polls!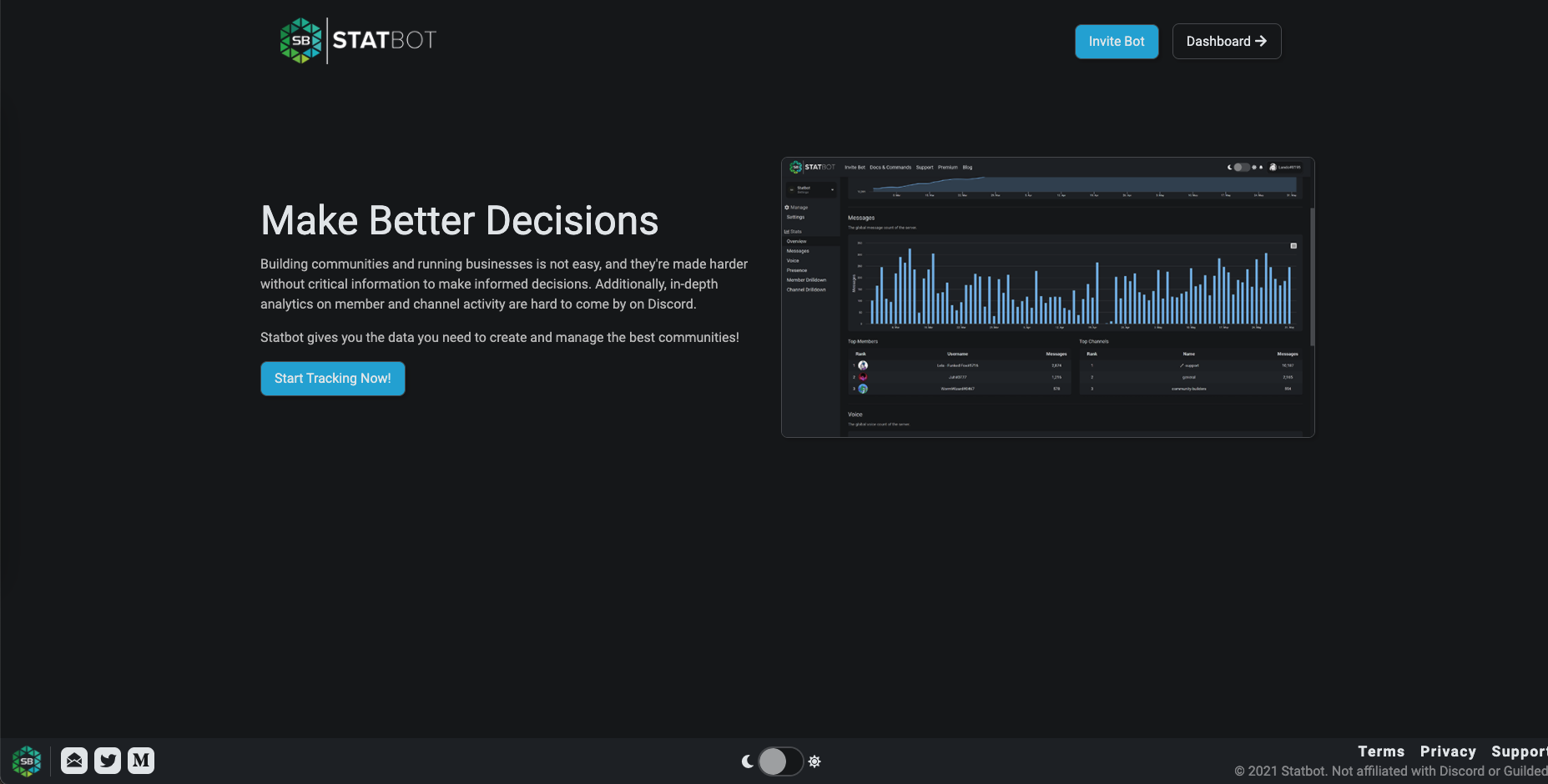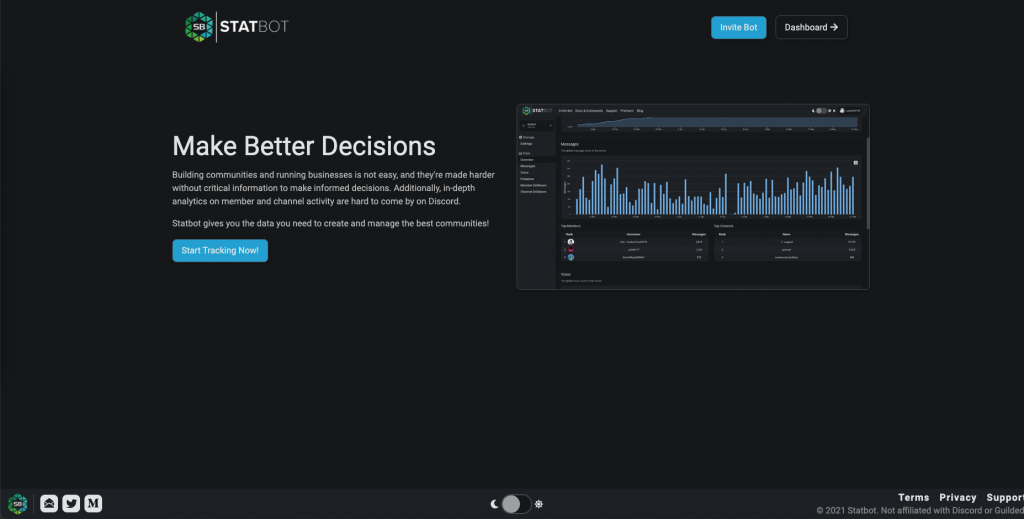 The Statbot is a Discord bot that displays server statistics. It keeps track of information such as how many members you have, how many messages you have received, how many members are online, how much time people spend on voice channels, and a slew of other things. It maintains the information on a dashboard, allowing you to view at a glance what is going on on your Discord server at any time.
Pricing
The base bot is free, but you can get access to more features with a paid plan.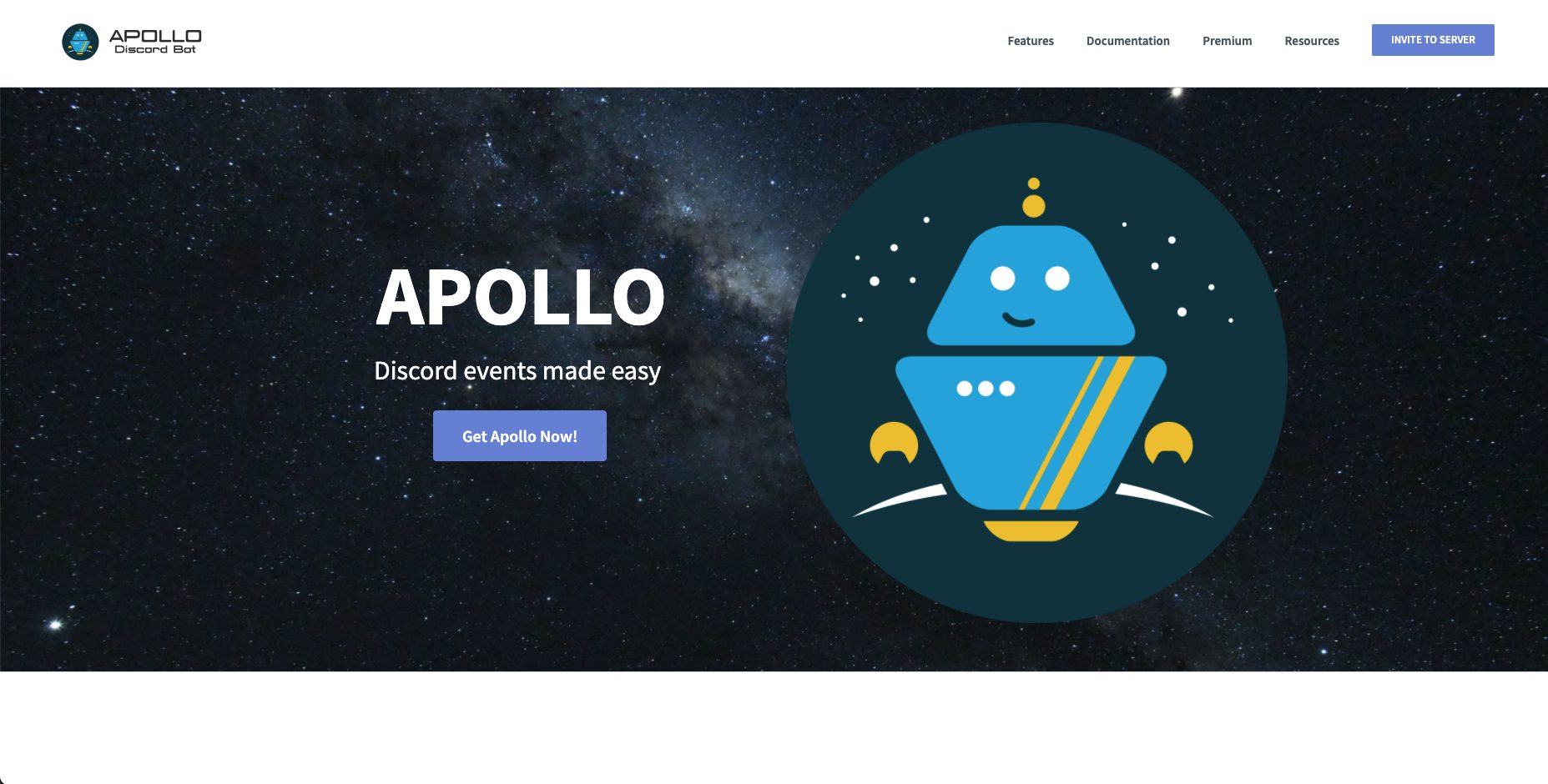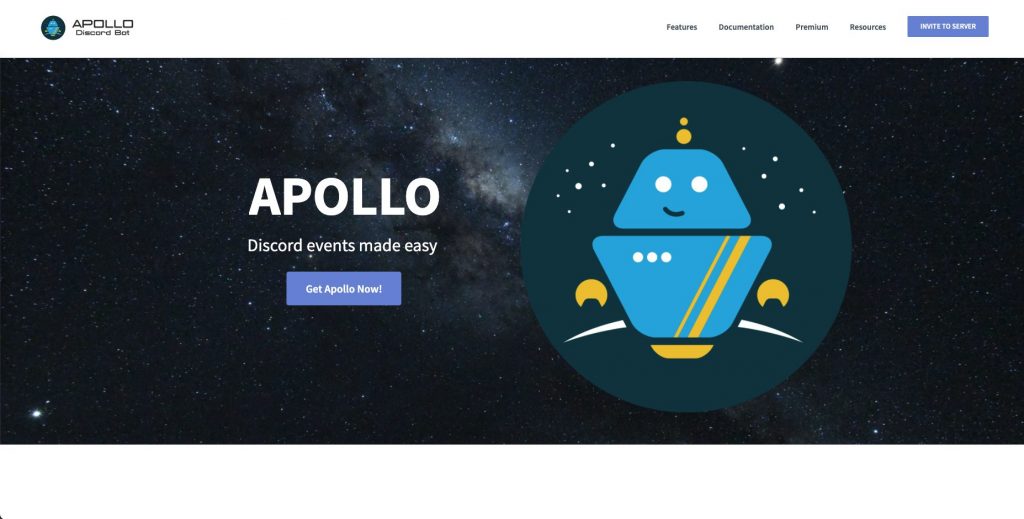 Apollo is a scheduling bot for your Discord server that makes it simple to organize and schedule events and meetings. It is available for free. After an event has concluded, you can choose to delete the post, or you can arrange it to disappear automatically at a period that you specify in the future. Sending messages to event attendees and setting up recurrent events will be made possible with the help of this bot.
Pricing
You can use Apollo for free, but you can unlock more features by making a $5/month (for one server) donation through their Patreon page.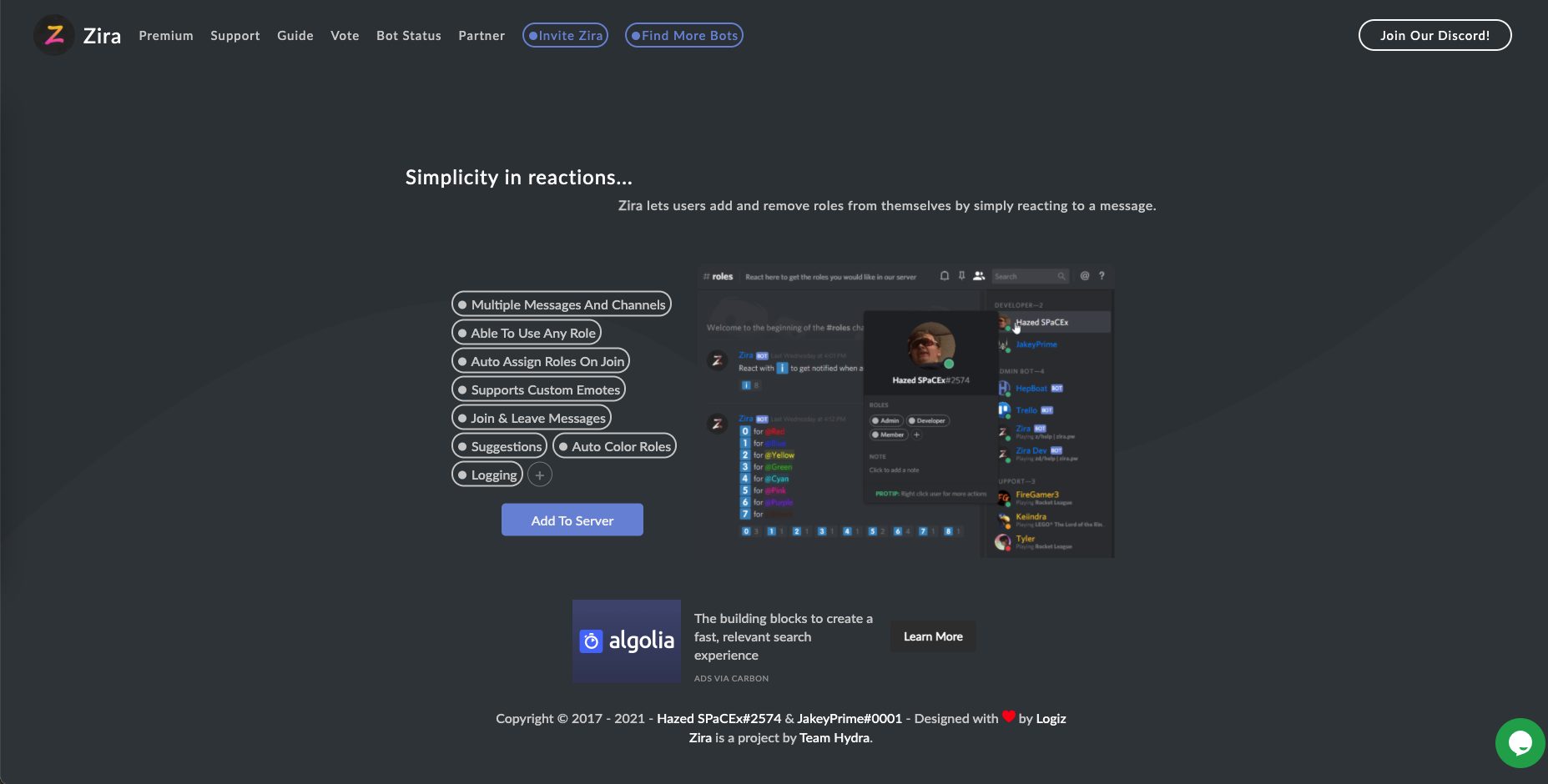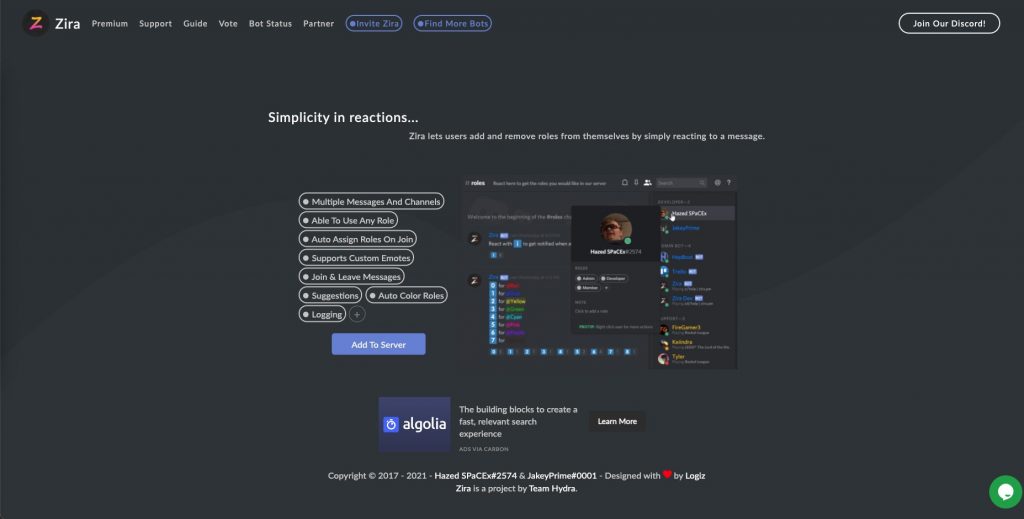 Zira is one of the most popular Discord bots for reaction roles, and she has a large following. Essentially this means you may allow your server members to assign responsibilities themselves based on the reaction image they select.
In the case of a larger server with multiple role-specific channels, this is a fantastic method of keeping things organised. It's also possible to use Zira to deliver welcome and farewell notes to new and departing team members.
Pricing
Zira is completely free, however you may upgrade to a paid version for $2/month if you want more features.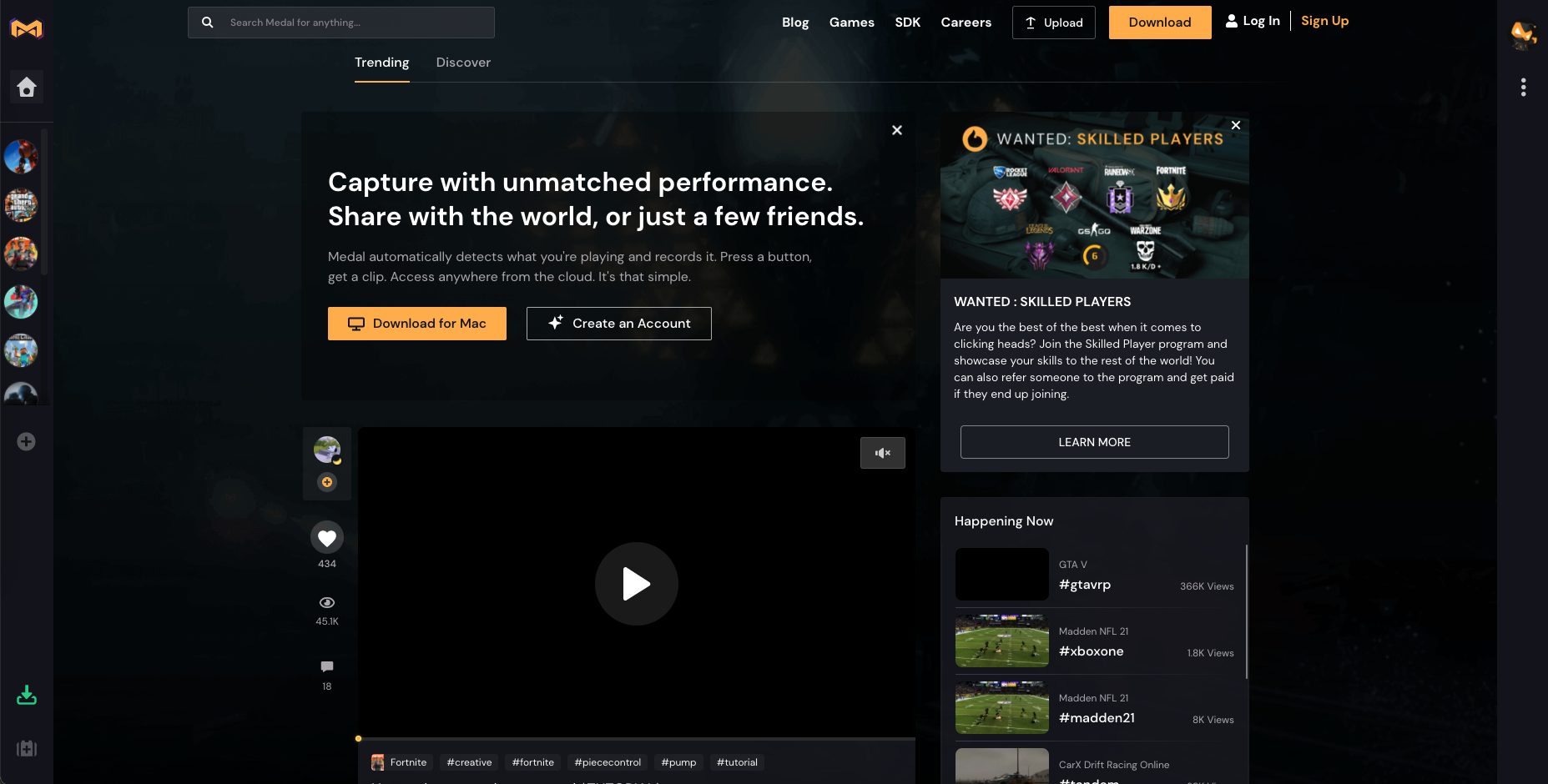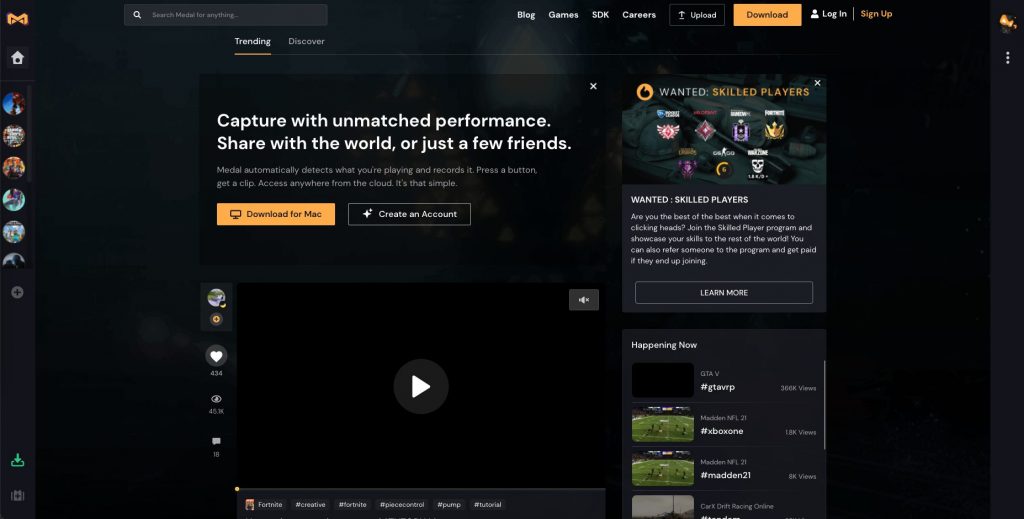 MedalBot is a tool designed specifically for gamers. Making and viewing medal video game footage from your Discord server is made possible with this feature. In addition, when you submit your new footage to your server, you will be able to upload it to Medal.tv at the same time.
From your Discord server, you may search for clips based on a game, a topic, or just by the most popular clips. MedalBot also includes capabilities for moderation, music, and general server maintenance, in addition to the gaming elements mentioned above.
In the same way that other Discord bots help you to mute, kick, or ban people who break your server's rules, MedalBot makes it simple to detect spam and words from your blacklist and to take action against them. Not only that, but you can also assign member roles automatically, remove messages, and play tunes from your computer's hard drive.
Pricing
MedalBot is free.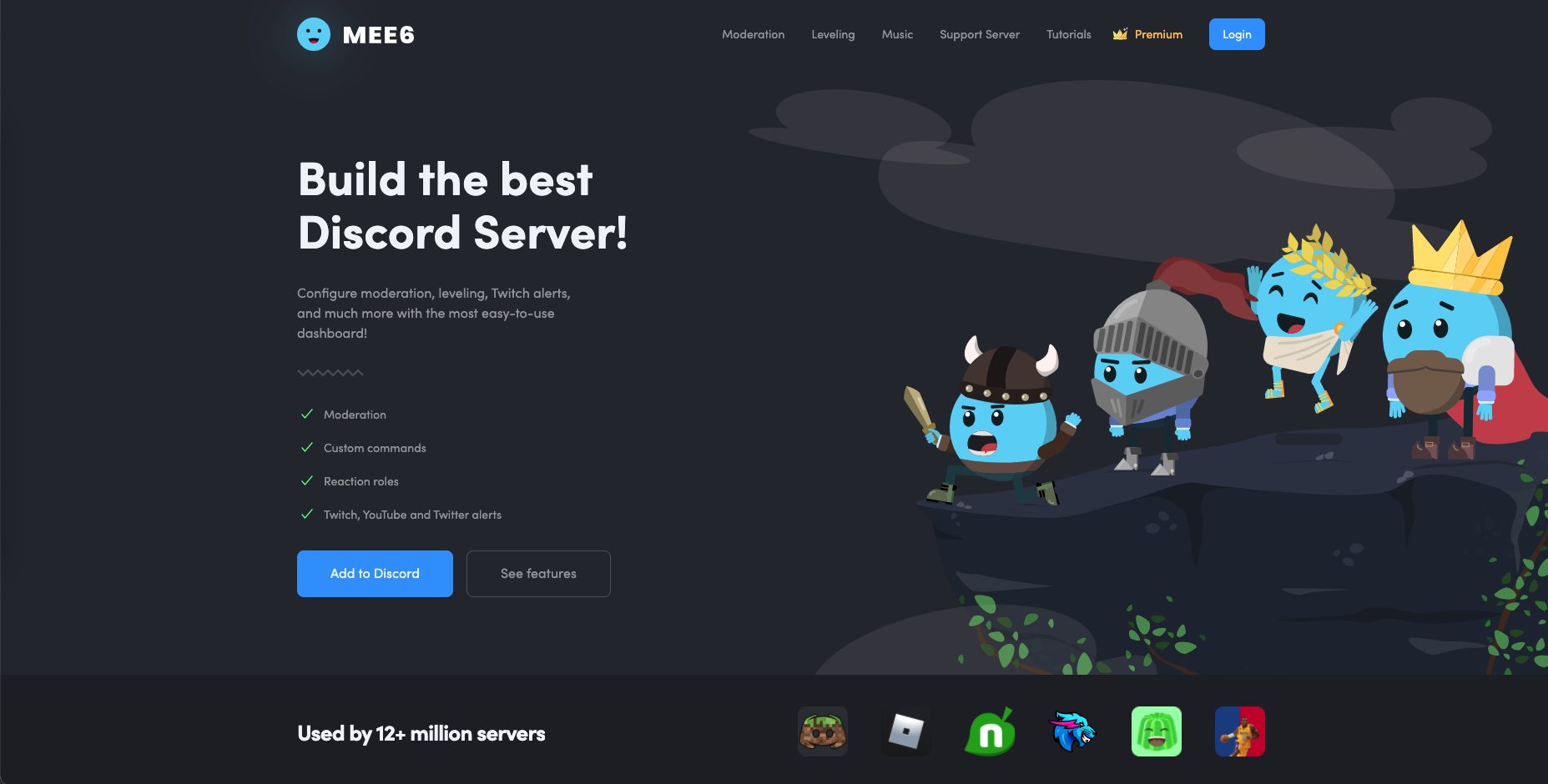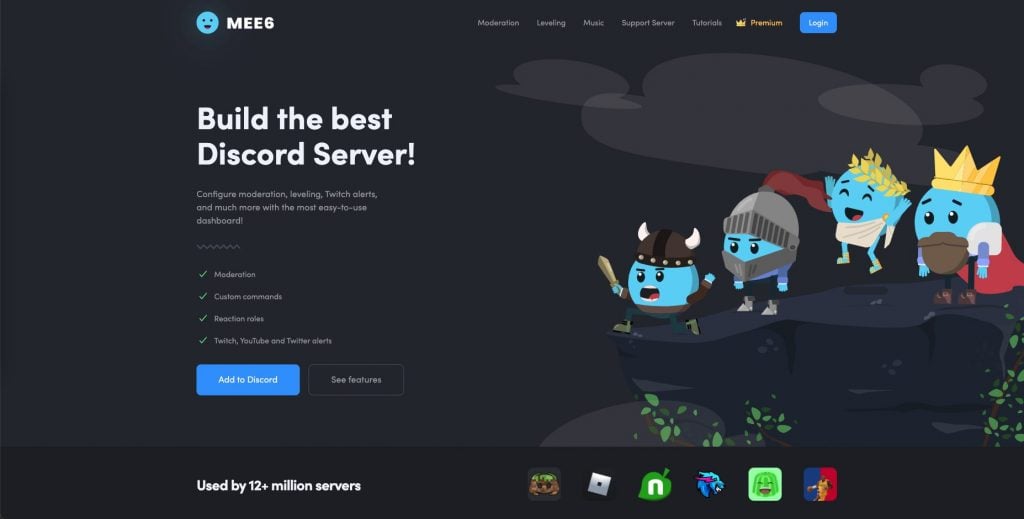 MEE6 is one of the greatest Discord bots for those bothersome moderation jobs that you have to do but don't want to do. It can be used to automate a variety of activities. When you use the bot, it can automatically analyses conversations on your Discord server for infractions such as connections to external websites, spam, spoilers, and inappropriate language.
A user can be muted, kicked, or even permanently banned from the site if they commit a particular number of offenses during a specified time period. This bot can also be used to play music or give participation levels to your users, depending on their preferences and needs. The application also has integrations with YouTube and Twitch.
Pricing
MEE6 offers a free plan with limited functionality. There are three options for purchasing the premium version: $11.95 per month, $49.99 per year, or an $89.90 one-time fee.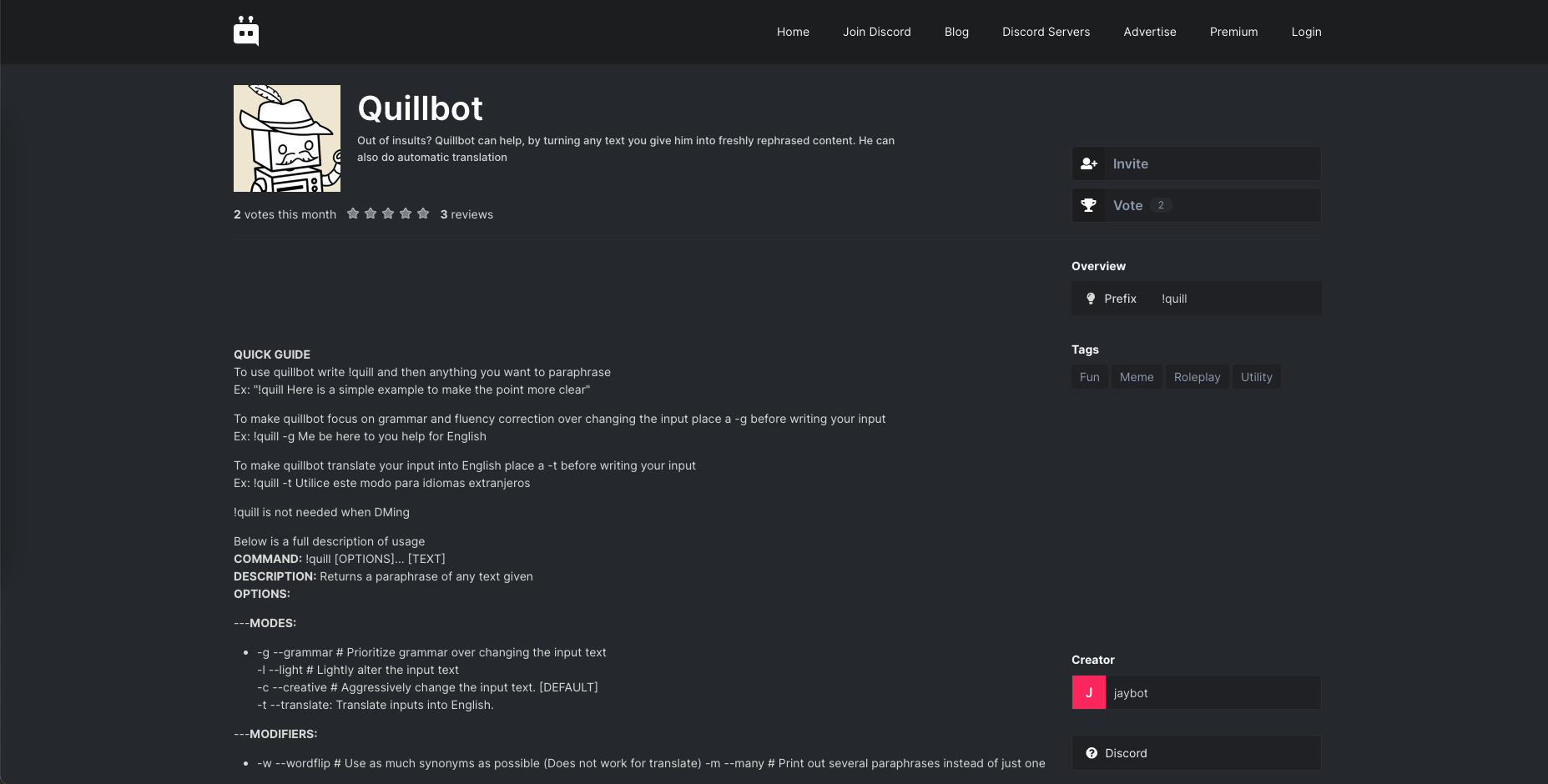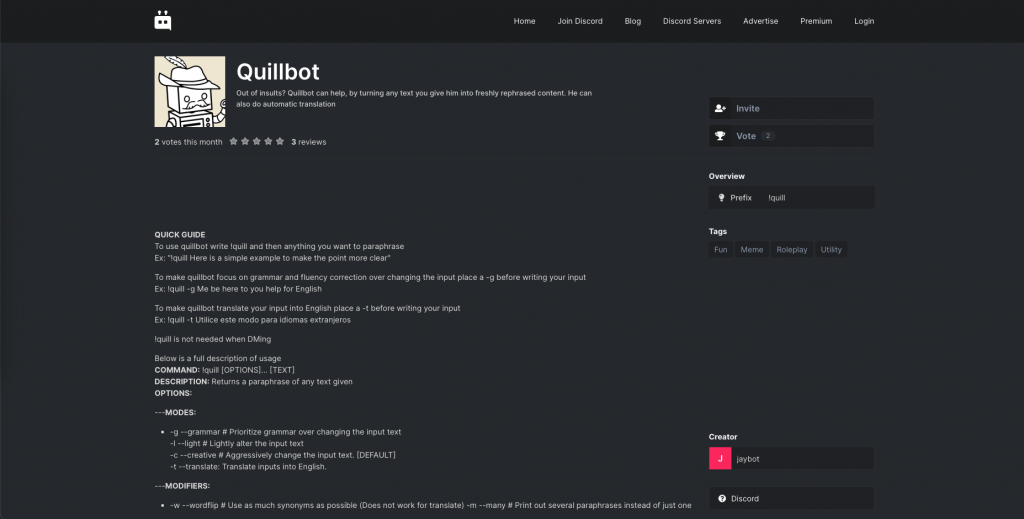 Quillbot is a paraphrasing tool that you can use. The Discord bot allows you to automatically rewrite text or even convert material into another language using natural language processing. This programme contains various distinct modes and commands that you may use to softly edit text, emphasise grammar, use as many synonyms as possible, and more. It also has several different features.
Pricing
Quillbot is free.
Xenon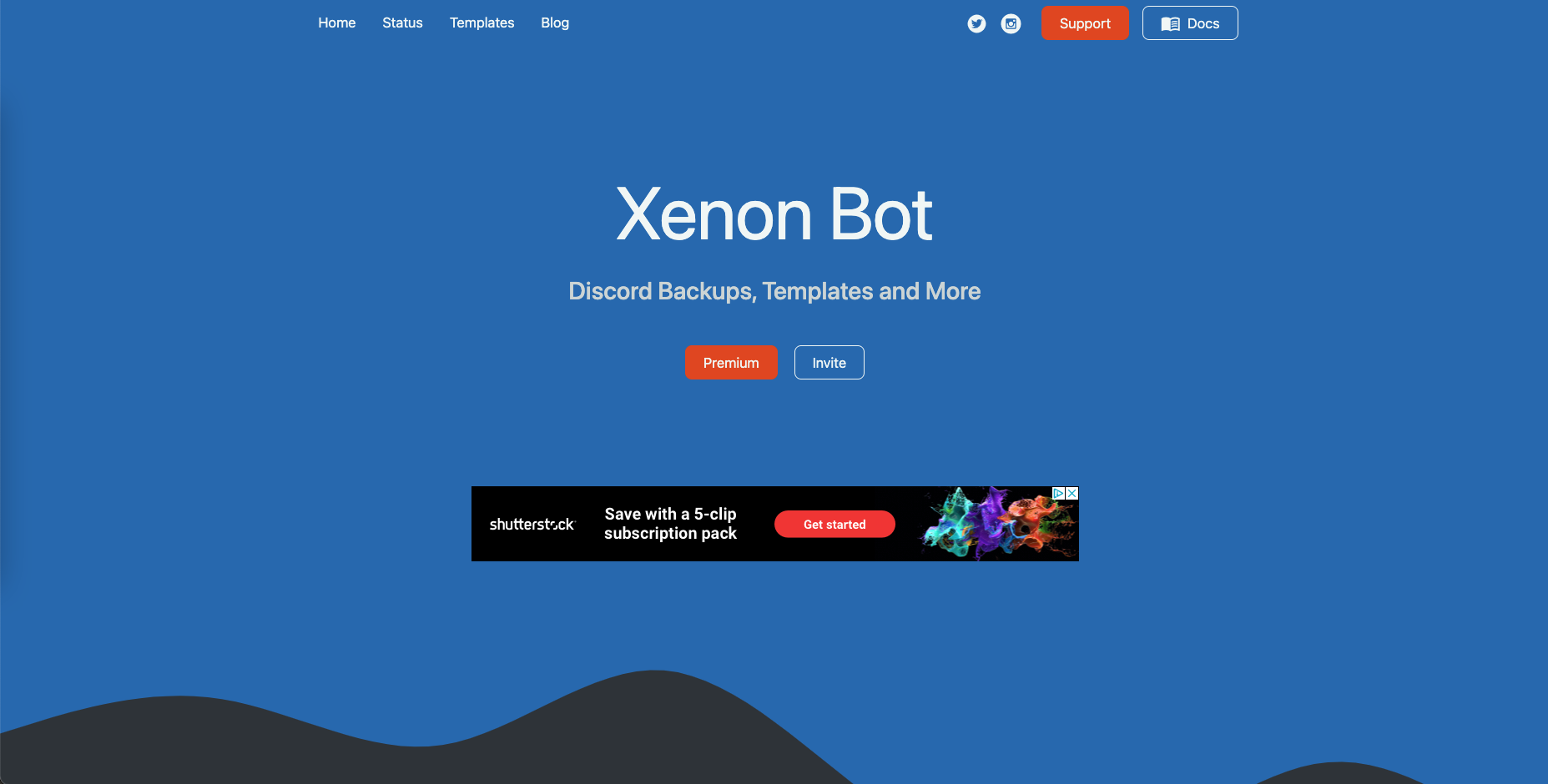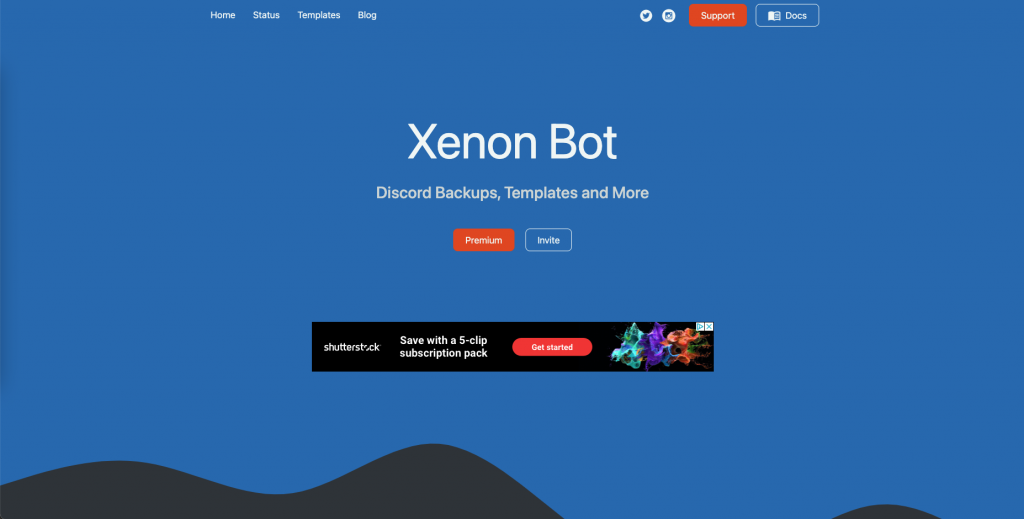 Things can go awry from time to time. Xenon, a Discord bot that allows you to backup your Discord server, transfer messages between channels, and upload server templates, will come in handy in those situations. With server layouts for education, fan servers, and gaming, as well as support for different languages, Xenon is an excellent choice.
Pricing
Xenon is free, but you'll get more features with a paid plan: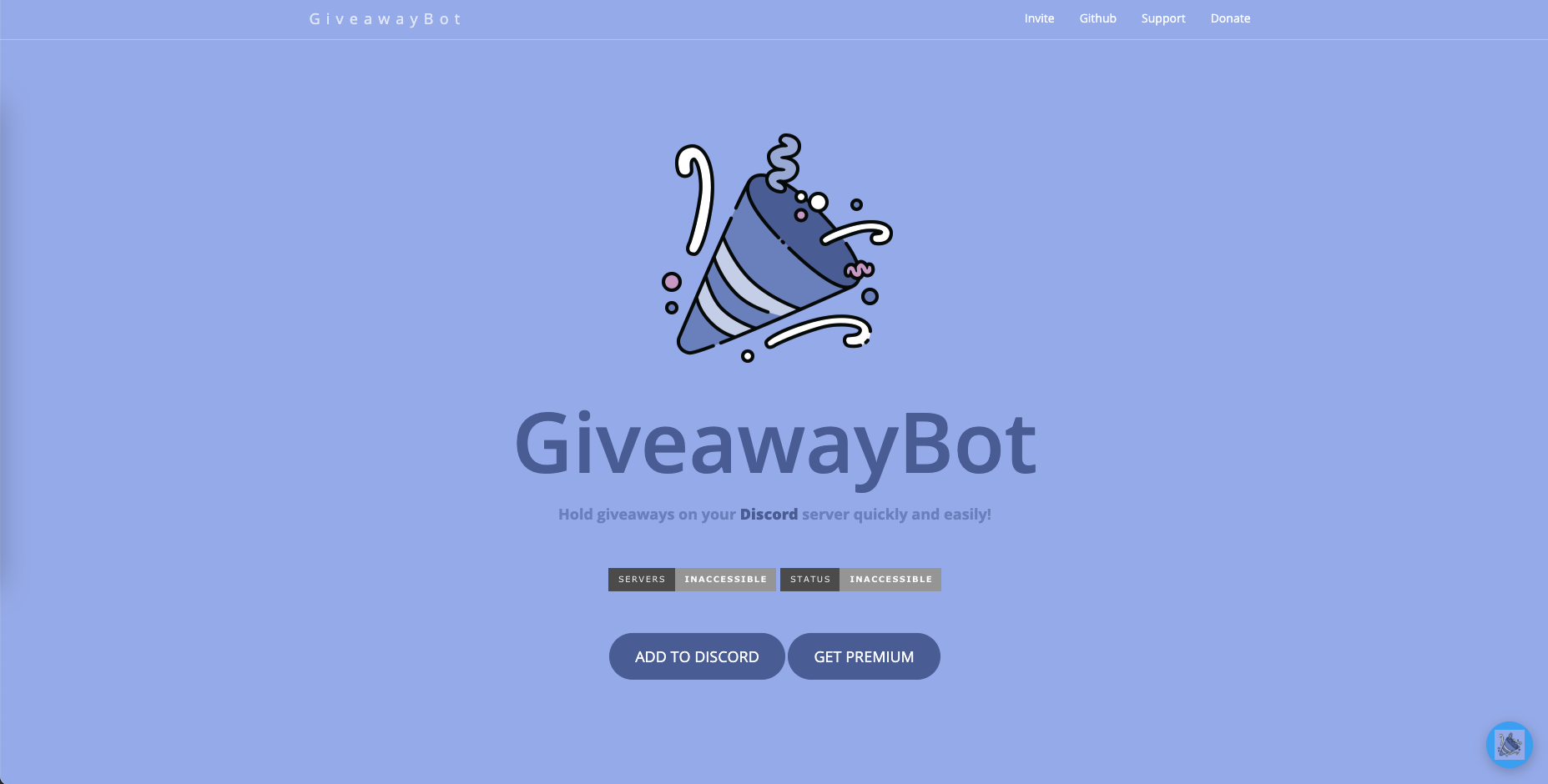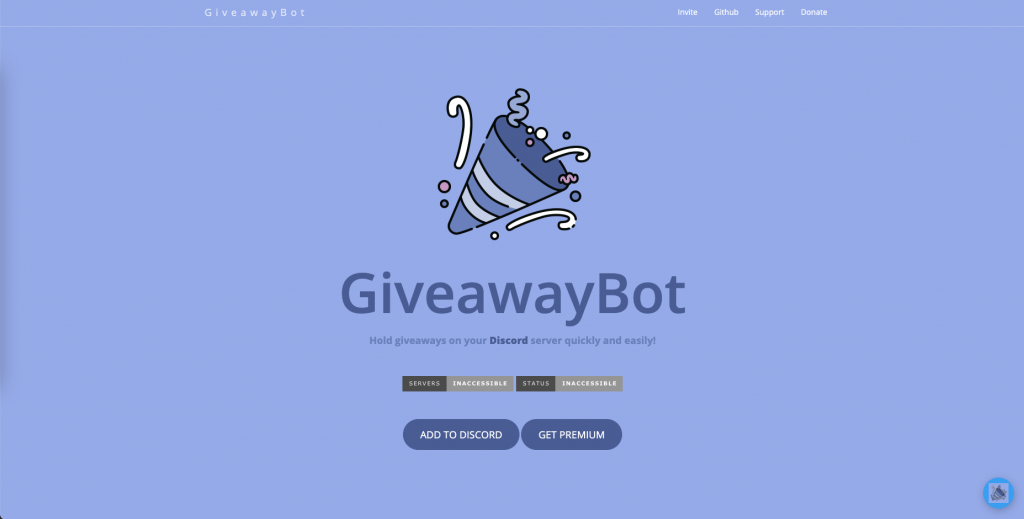 Giveaways are a great way to get your server members excited and engaged, and they work wonders. Additionally, GiveawayBot makes the process of creating a giveaway on your Discord server extremely simple. With the help of this Discord bot, you can automatically start a giveaway, select a winner, and conclude the giveaway.
Pricing
GiveawayBot is available for free, but more capabilities can be had for as little as $1/month by subscribing to their Patreon page.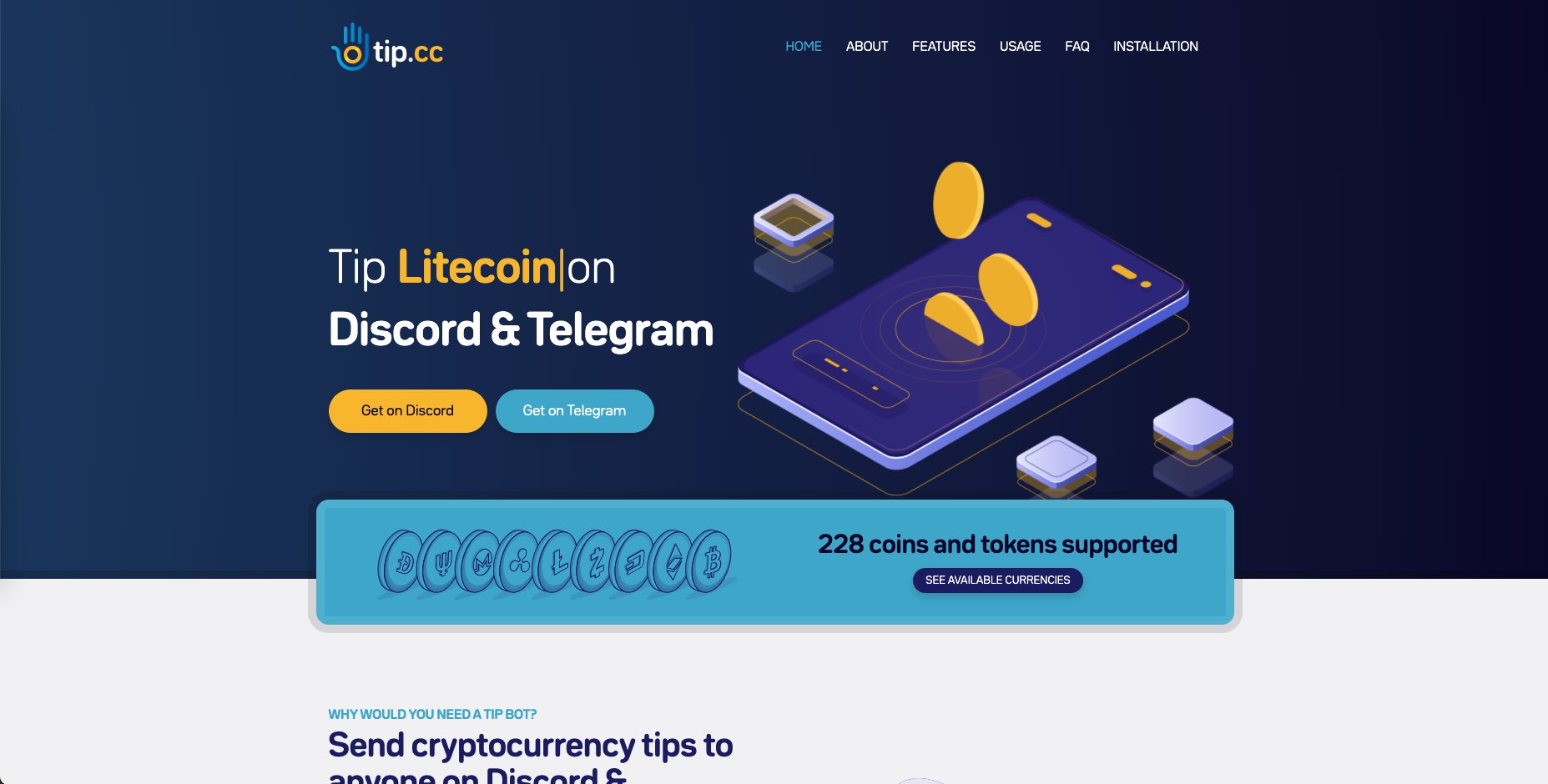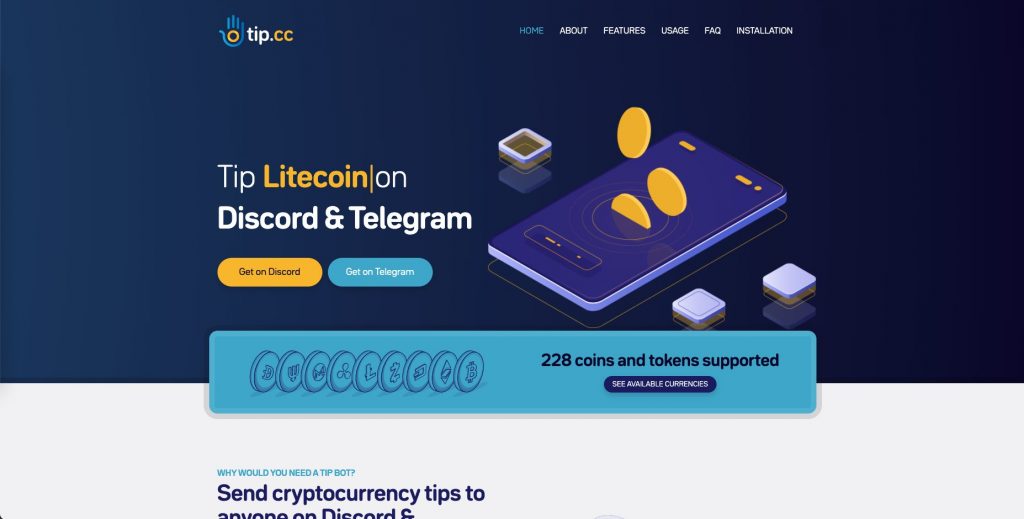 Tip.cc enables you to transfer more than 127 different forms of cryptocurrency as tips on Discord without having to pay any fees at all. It provides you with the ability to tip anyone, regardless of whether or not they have a cryptocurrency wallet, and it allows you to tip several users at the same time. Tip.cc accepts Bitcoin, Ethereum, Tether, and a slew of other cryptocurrencies.
Pricing
Tip.cc is free.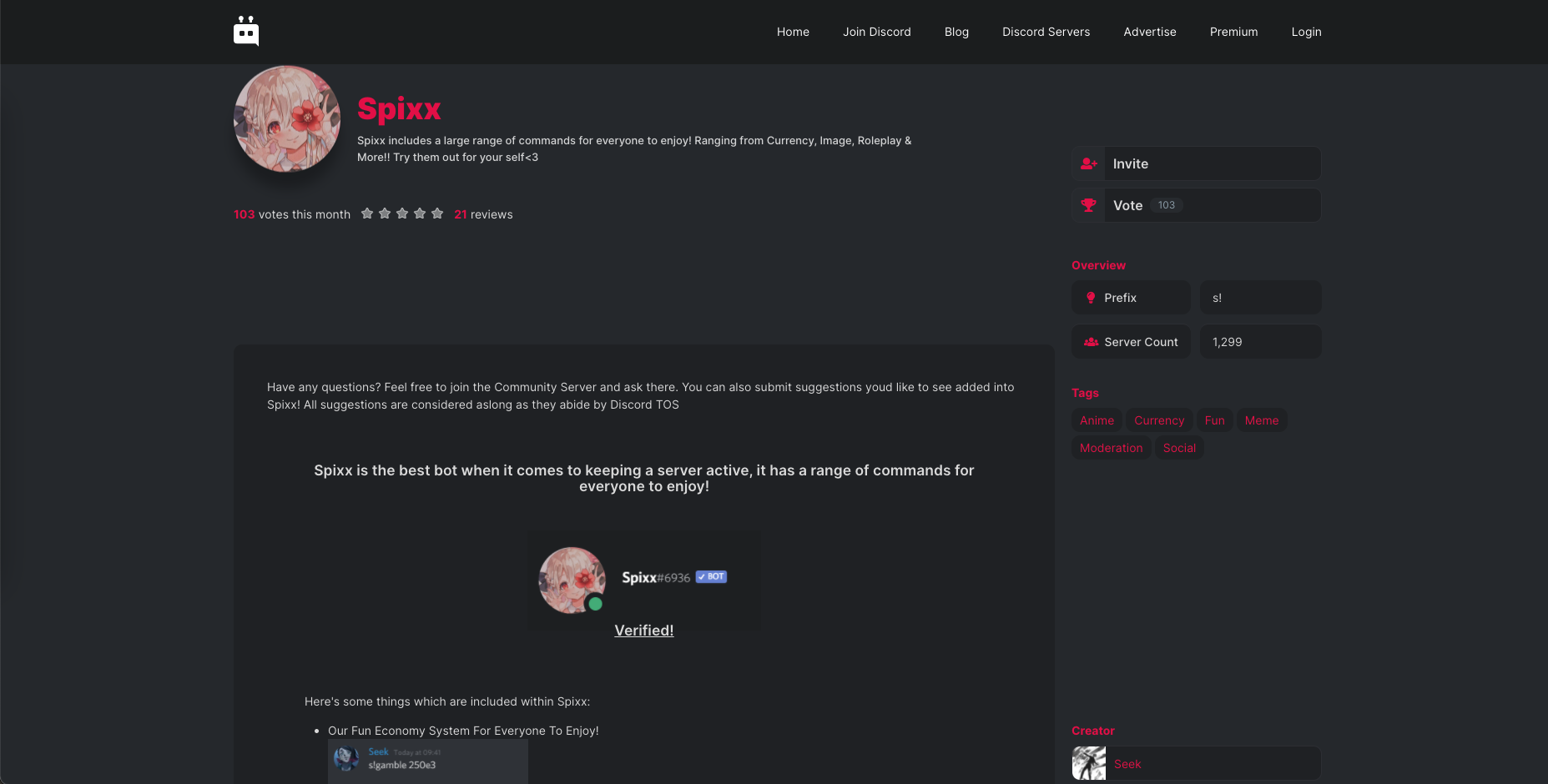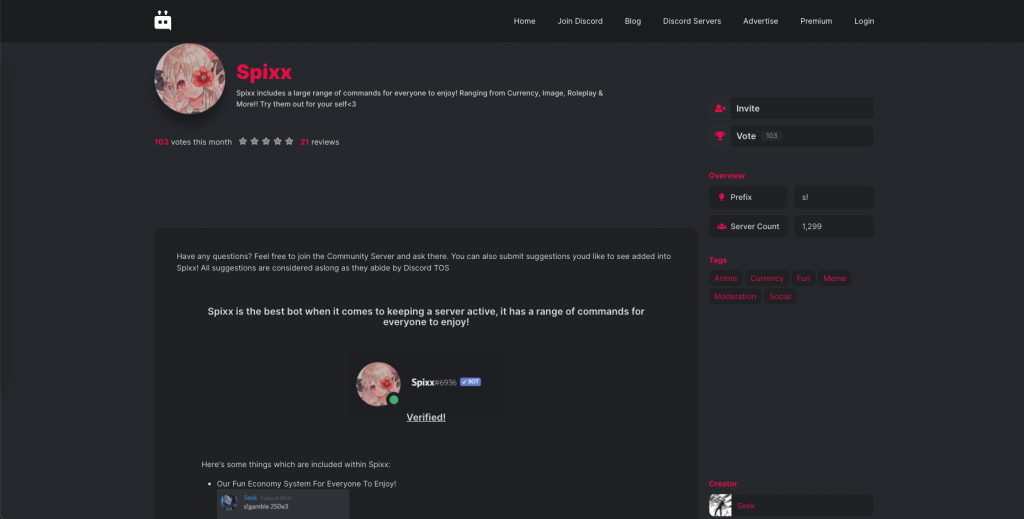 Spixx provides a plethora of Discord server commands ranging from cash to role play and everything in between. This will assist you in keeping your Discord server users engaged and actively participating.
Pricing
Spixx is free.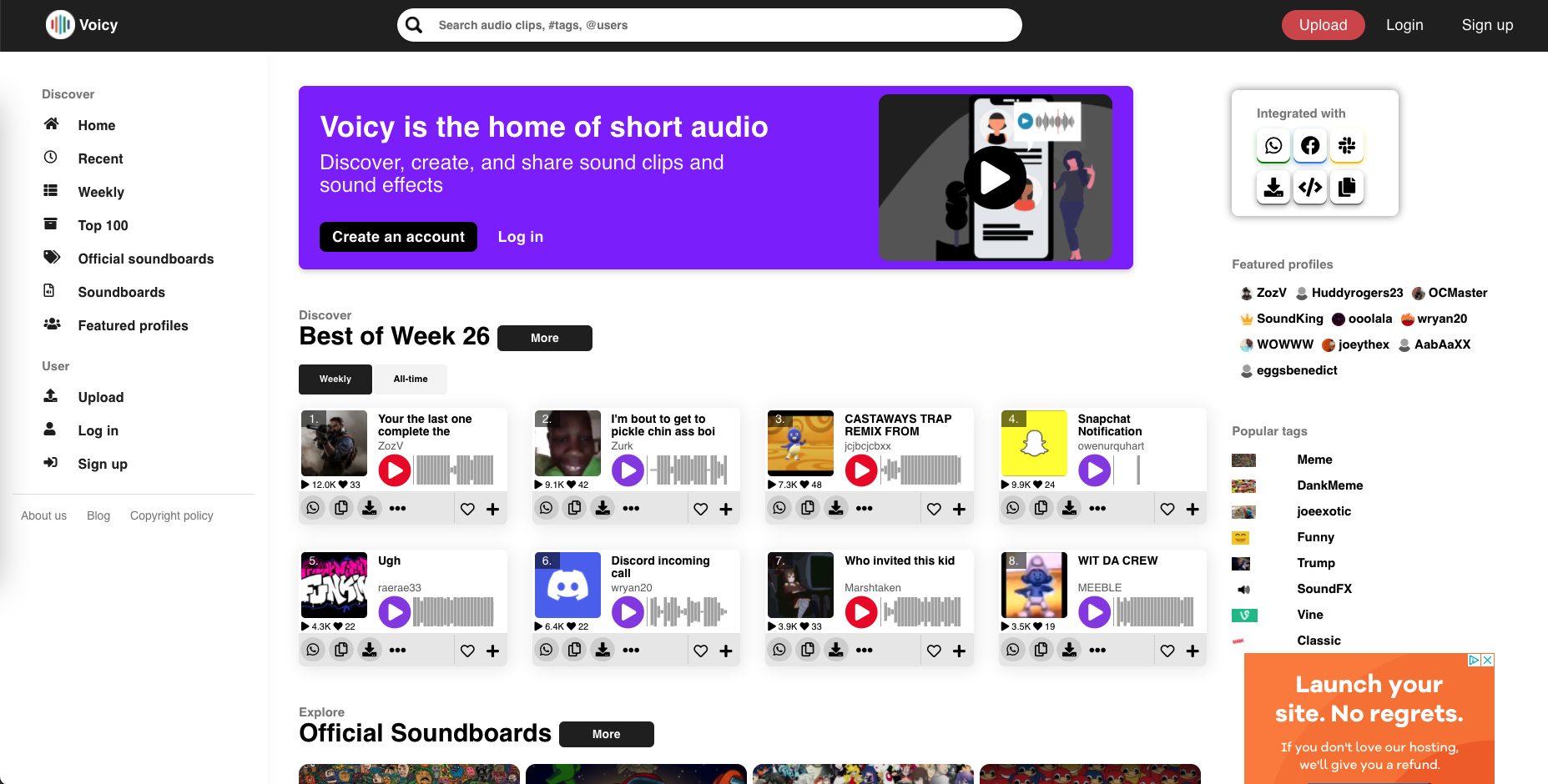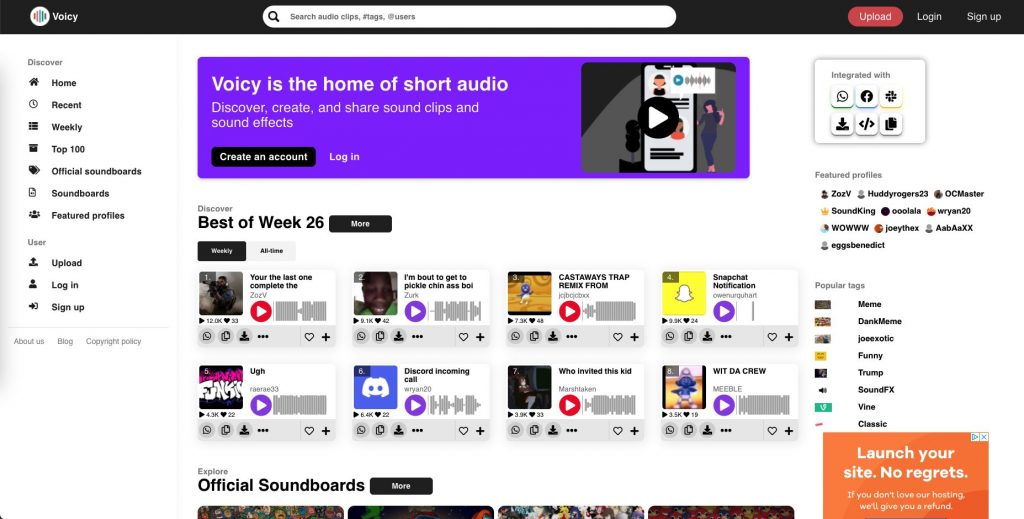 On your Discord server, Voicy is a web-based content platform for discovering, creating, and sharing sound clips and effects with your friends. You may search through the Voicy collection, which has more than 50K sound clips, and then add them to your Discord server to keep your members engaged and entertained.
Pricing
Voicy is free.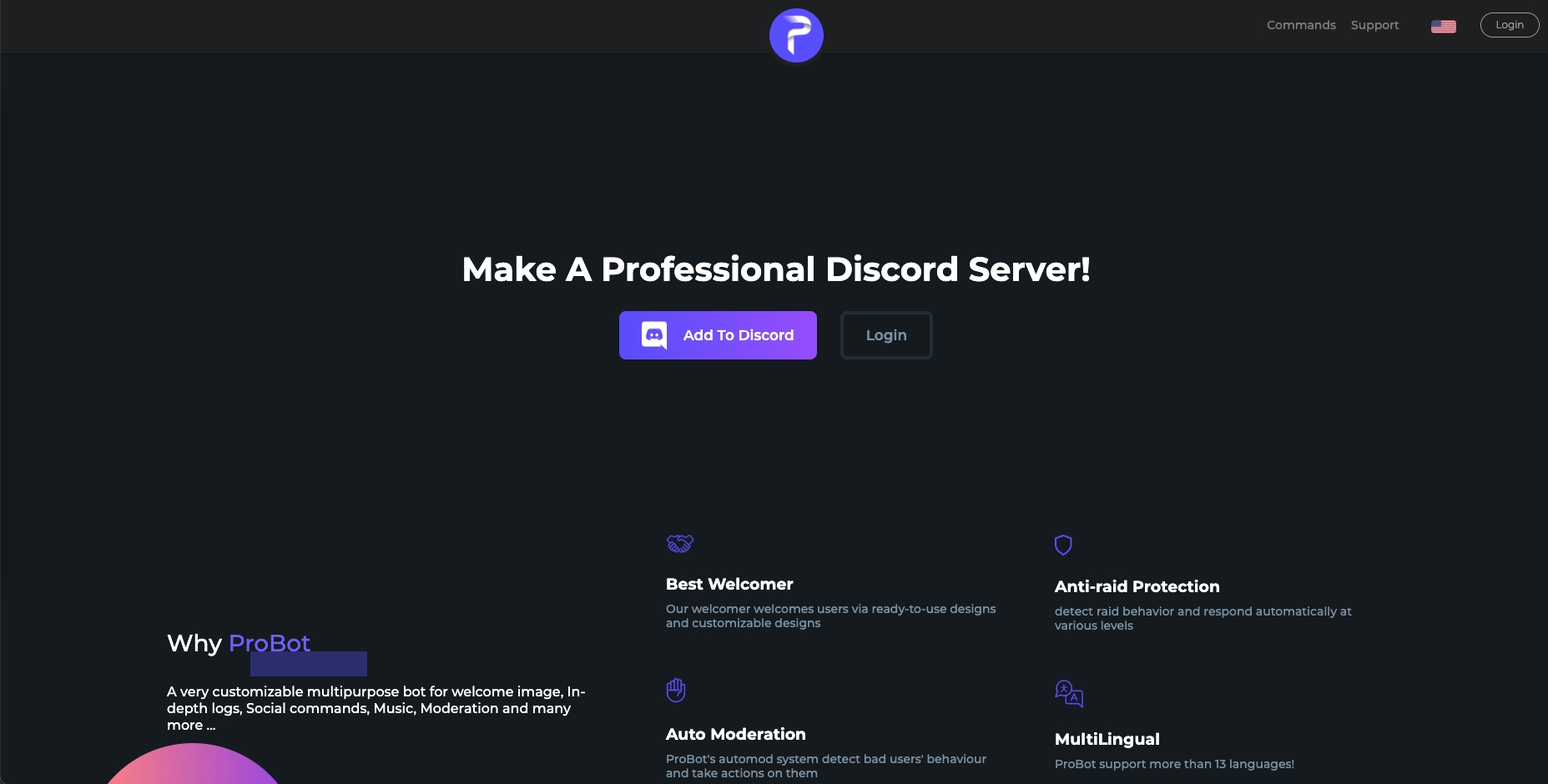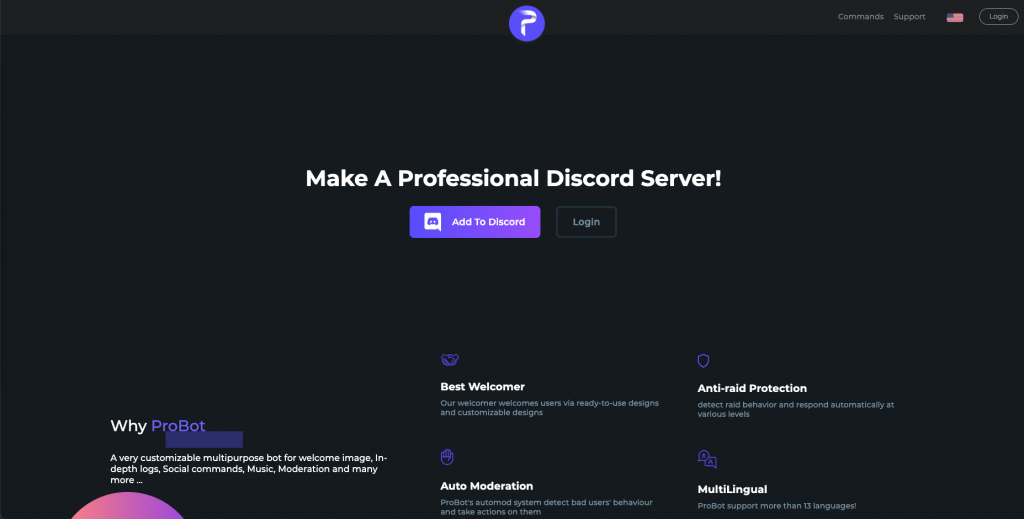 The ProBot is a customised multifunctional bot that can be used for a variety of tasks, such as greeting photos, detailed logs, social requests, music, moderation, and more. The ability to automatically add welcome messages, track server rule infractions, warn the offenders, and throw them out are all possibilities (even automatically). ProBot is also available in thirteen different languages.
Pricing
ProBot is free.
Conclusion
Discord bots are a powerful way to level up your marketing, especially if you run a membership or subscription-based business. You'll be able to create an engaging and fun environment for your members to keep them interested in your brand and what you have to say.